So unless you've been on some kind of tech ban for the past week, you'll know that it's the biggest shopping event of the year… that's right Black Friday is well and truly upon us.
Apart from it's not just one (Fri)day – it's an entire week, or sometimes two. Your inbox is being bashed by discounts left, right and centre and with all the wishlists and pending transactions going on, we know you might just want a little break from the madness!
What better way to distract yourself than with a quiz? Sometimes you just need to know which 90s iconic Queen Bee you are… yano?  
Read on, Queens and discover which 90s babe you would be in a movie of your own life.
Leave a comment with who you got for your 90s babe, plus your email address for the chance to WIN your own set of 26inch waist length clip in hair extensions.
Question One: If you could only eat one food for the rest of your life, it would be:
A: Special K – they like, have a diet plan and everything
B: Thai food is life
C: Food? Can we just go shopping instead?
Question Two: It's Sunday afternoon. You spend it…
A: Hanging and shopping with friends
B: Taking in the local theatre's latest production
C: Brunching with a carefully chosen bunch of fashionable friends. Maybe a date later.
Question Three: Your favourite colour in your wardrobe is…?
A: Prints – you hate to be restricted to just one colour
B: Blue denim
C: Black – it's classic
Question Four: How would your closest friends describe you?
A: Totally lovable and there for them whatever
B: Dependable and always there to help them figure out a problem
C: Basically fabulous, stylish and there if you need an Instagram FBI investigator
Question Five: What's your favourite social media platform?
A: Instagram
B: Pinterest
C: Snapchat
Question Six: What's your favourite season?
A: Spring
B: Summer
C: Autumn/Fall
Question Seven: You would move mountains for….?
A: Your friends and family
B: The perfect two-week break away from everything
C: The latest Gucci
Mostly As? You got…
Cher Horowitz, Clueless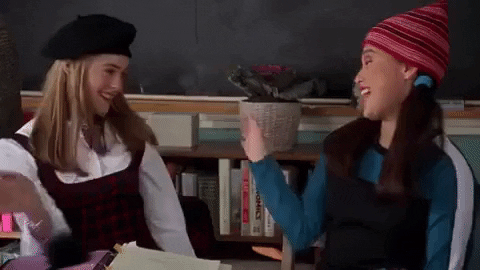 You're the Queen Bee with a heart. You always mean the best, although sometimes you do get jealous but you're quick to self analyse and correct any bad behaviour towards your nearest and dearest. The best negotiator (and a slight control freak), you always score the best deal going and make sure you let the rest of 'Team Cher' know the 411.
Ideal Hairstyle: Maximum volume while staying totally classy with the Super Thick 22″ 5 Piece Straight Clip In Hair Extensions  
All the Bs? You're…
Cat Stratford, 10 Things I Hate About You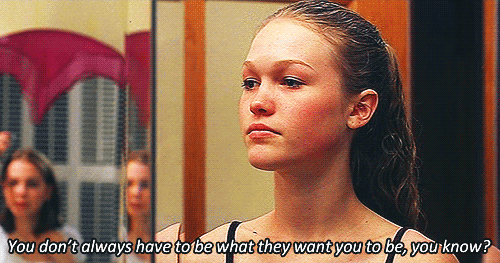 Not your typical Queen Bee, you're a quiet commander of opinions. You don't need to shout to get your point across, but watch out for letting louder voices drown you out. Fiercely determined, you're a hipster who always know when the latest launch is going on and will get your loyal followers on the list.
Ideal Hairstyle: Practical yet stylish – the Sleek Full-Body 22″ Ponytail
C-Average? You are the one and only….
Kathryn Merteuil, Cruel Intentions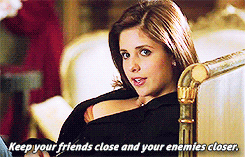 Slightly obsessive, you know what you want and more importantly – you know what you deserve – and you'll do anything to get it. A strongly believer in equality between men and women, you have no time for this double standards nonsense. Kathryn's have to be aware not to be too brutal n their actions or words when it comes to friends… not everyone is as thick-skinned as you are.
Ideal Hairstyle: The oh so sassy Super Thick 22″ 5 Piece Natural Wavy Clip In Hair Extensions
If you just cannot help yourself, shop our Black Friday offers now:
And for anyone that hasn't had the privilege of experiencing these decade-defining fierce females of 90s film… set a weekend aside for a binge- trust me, you will NOT be sorry.