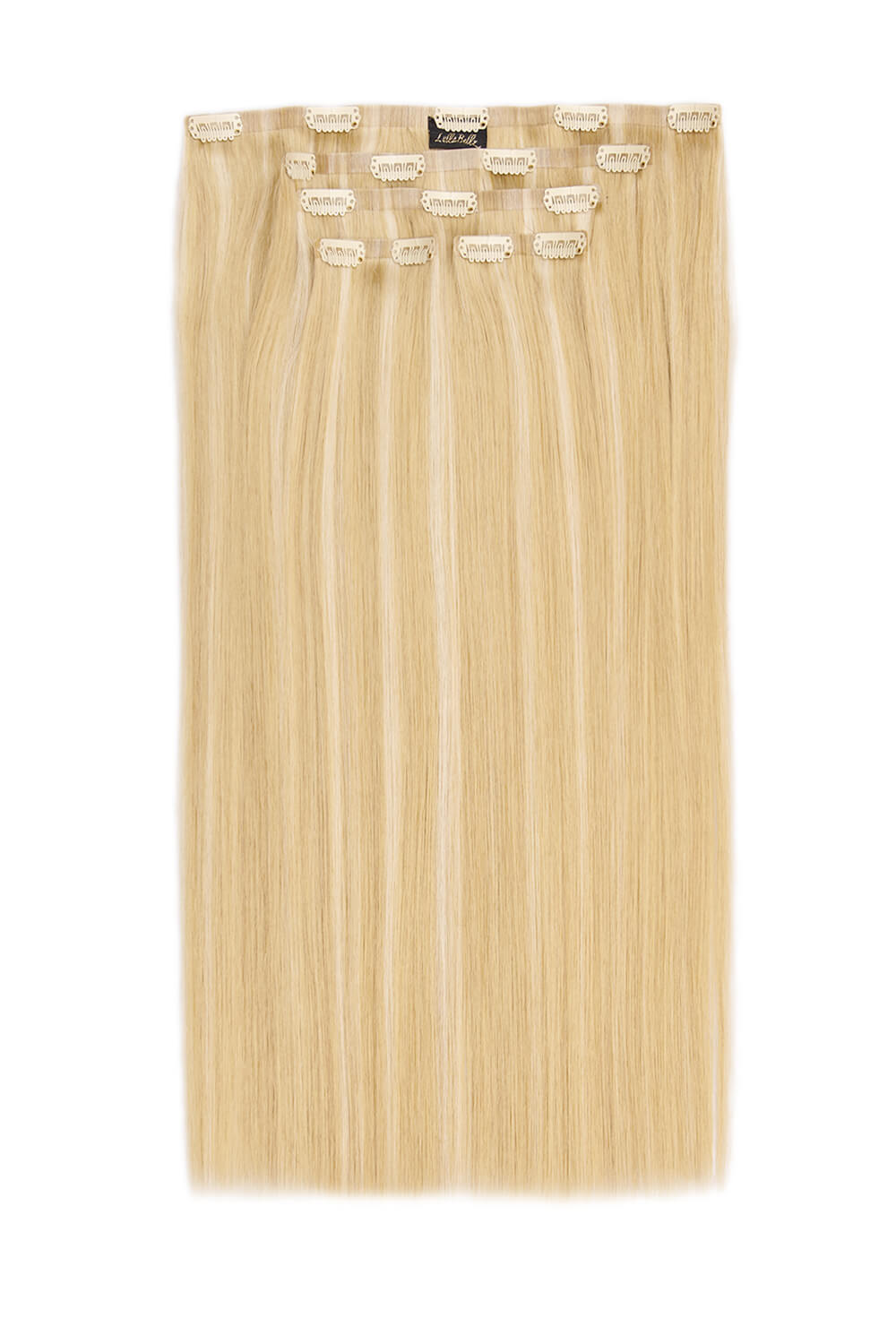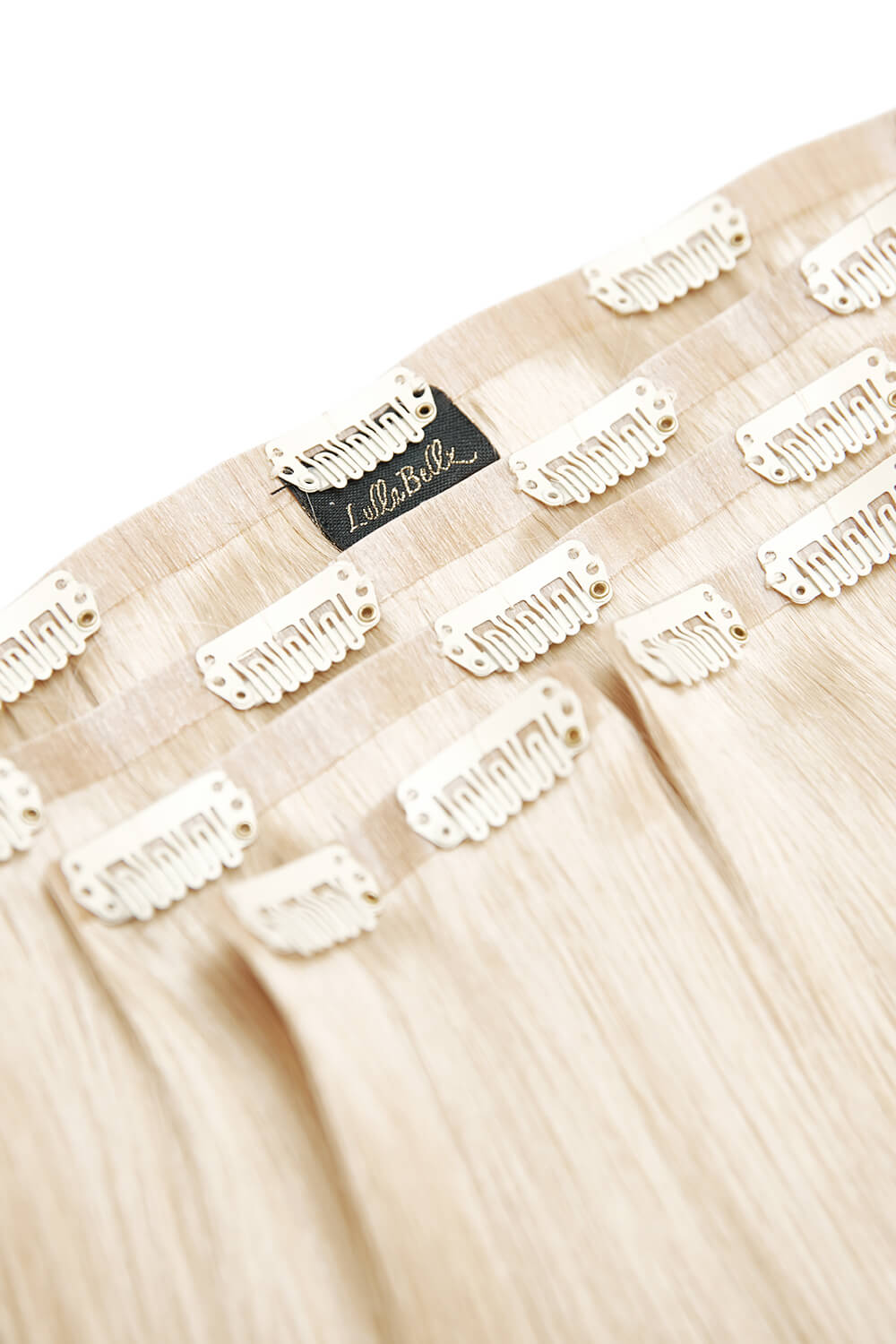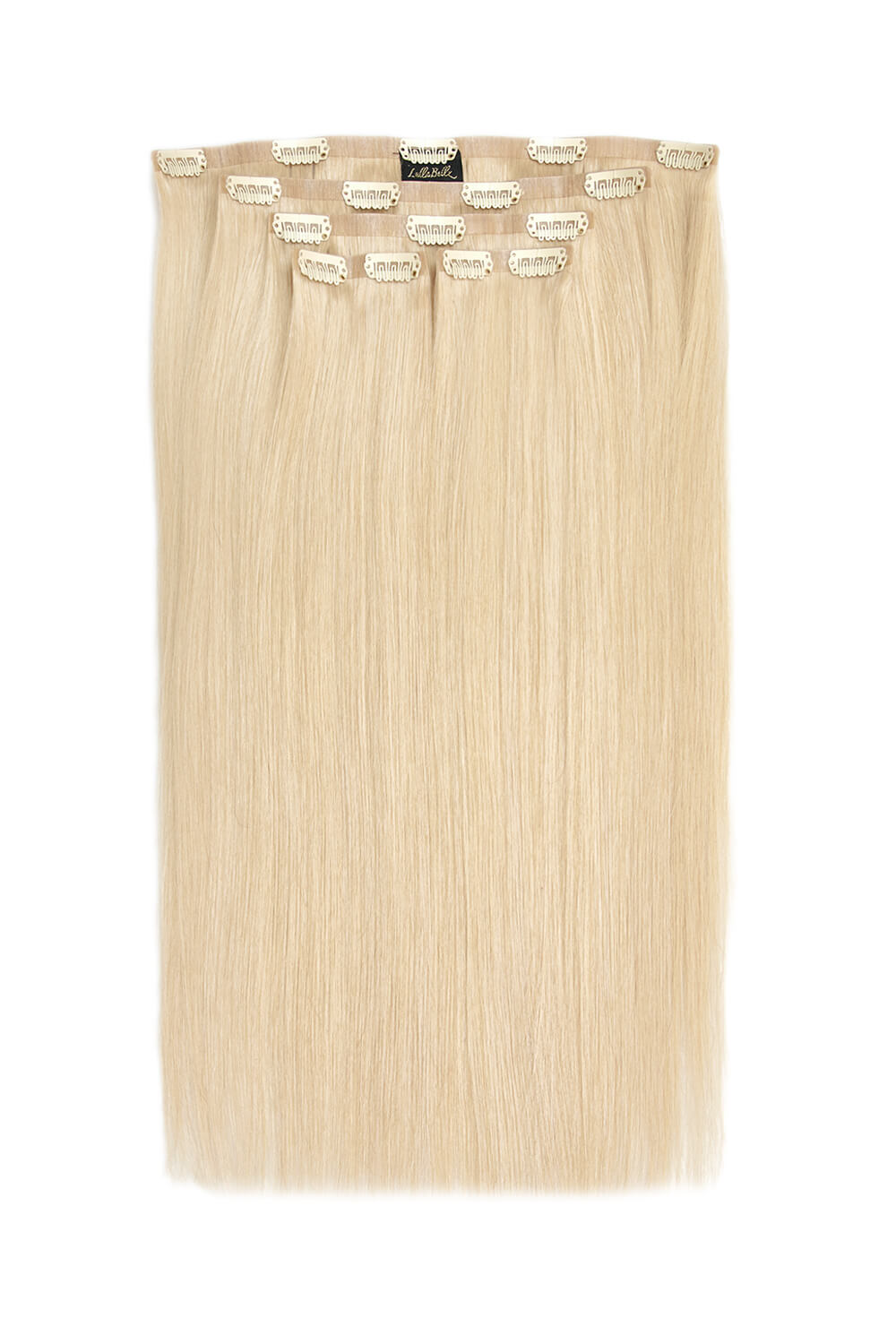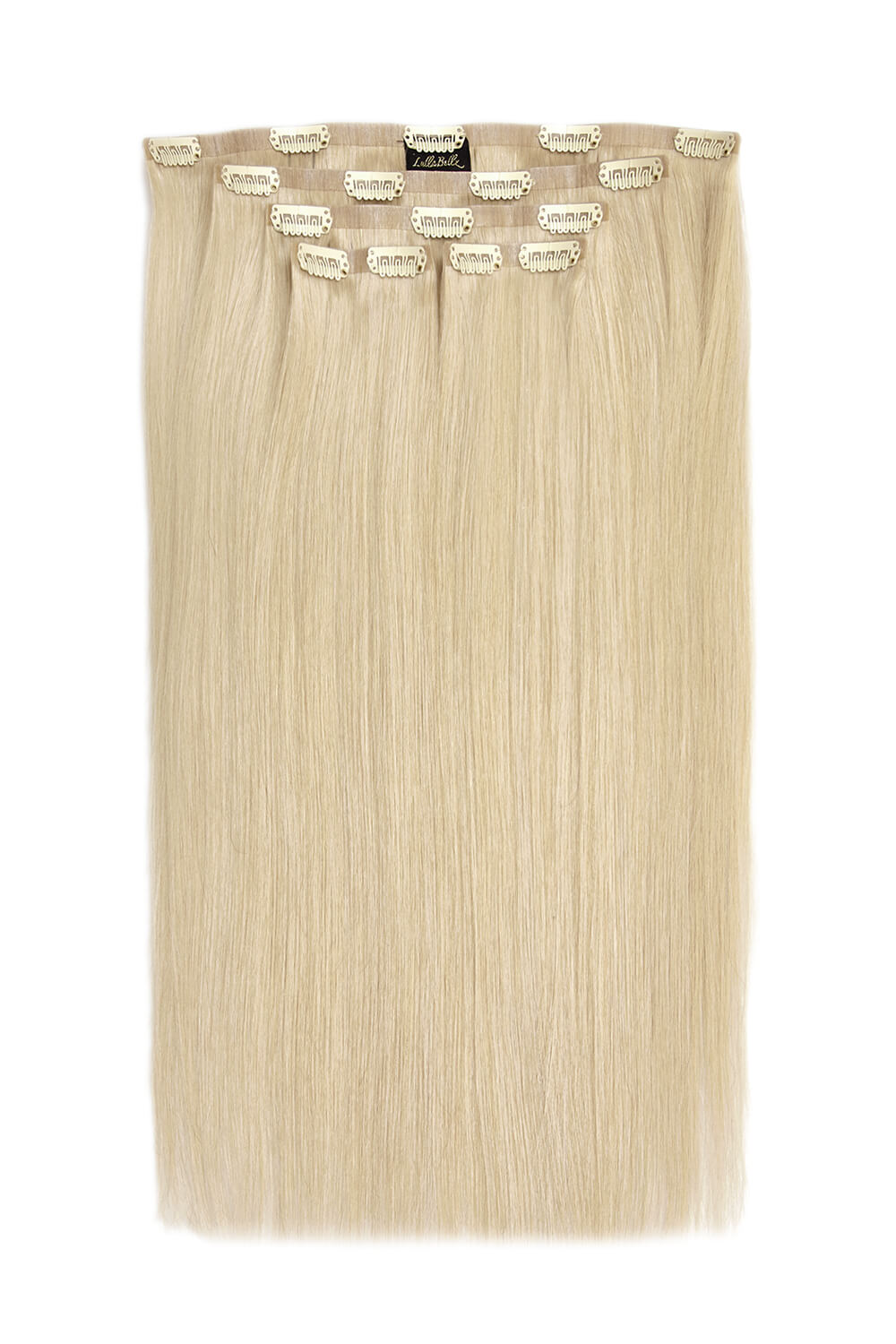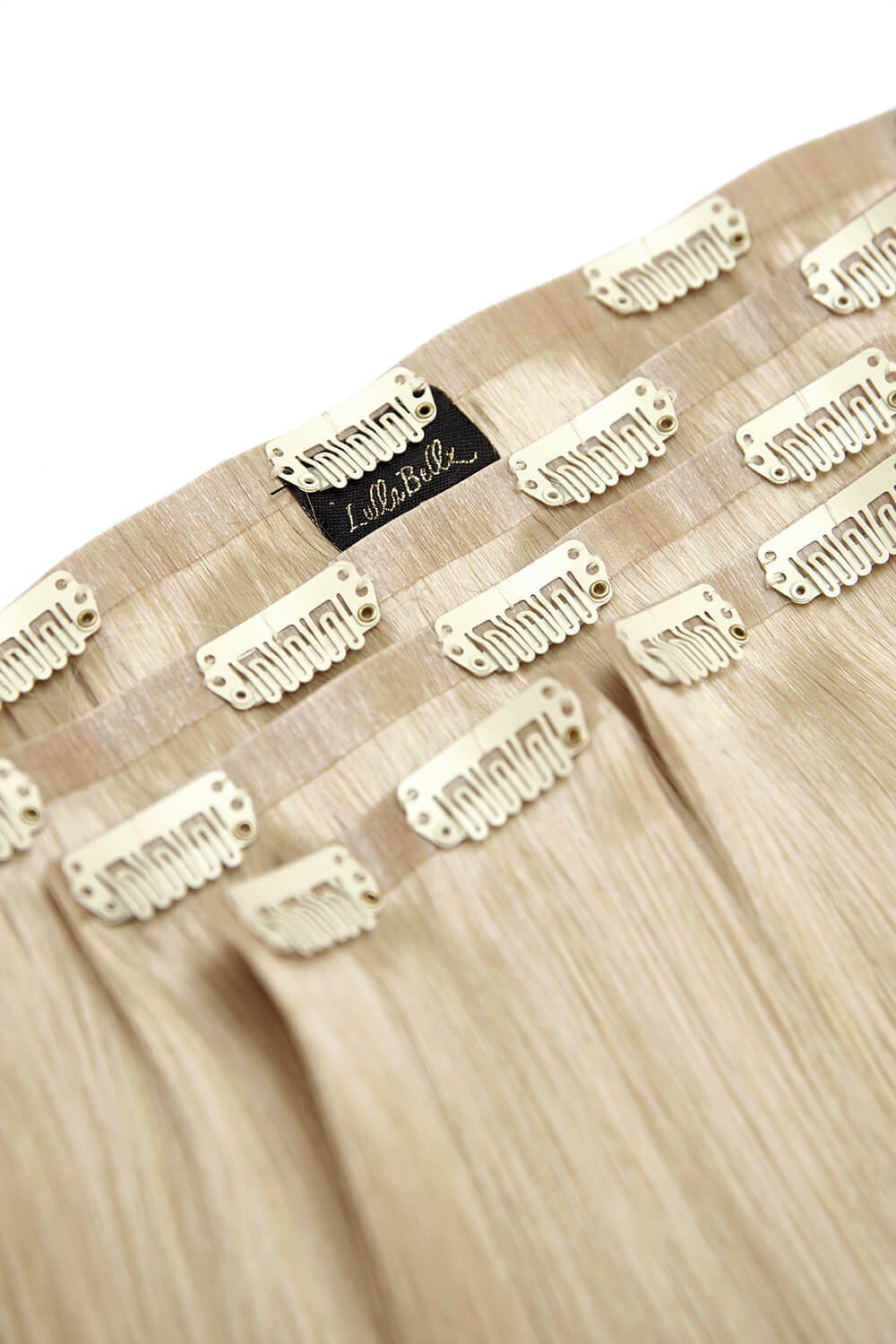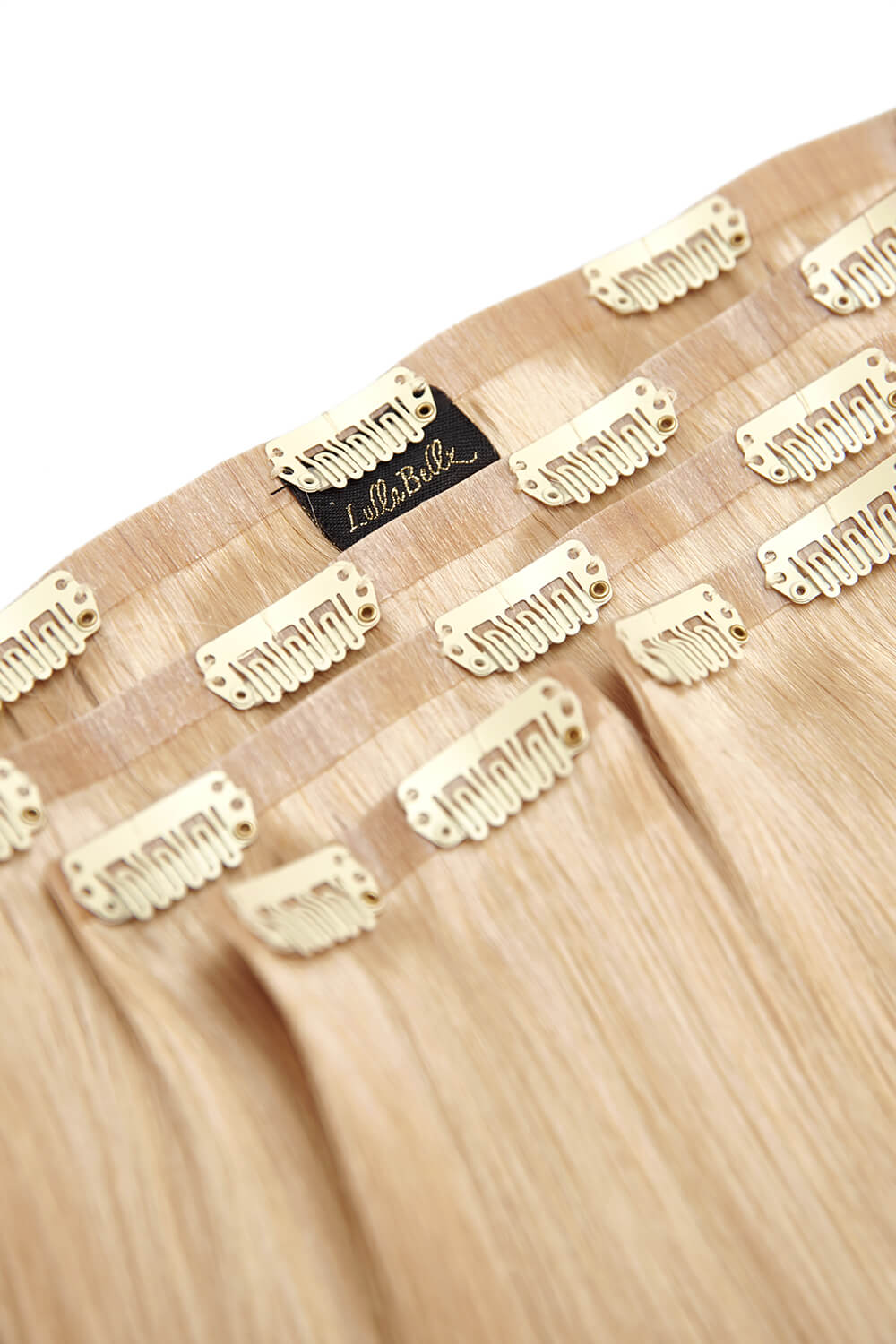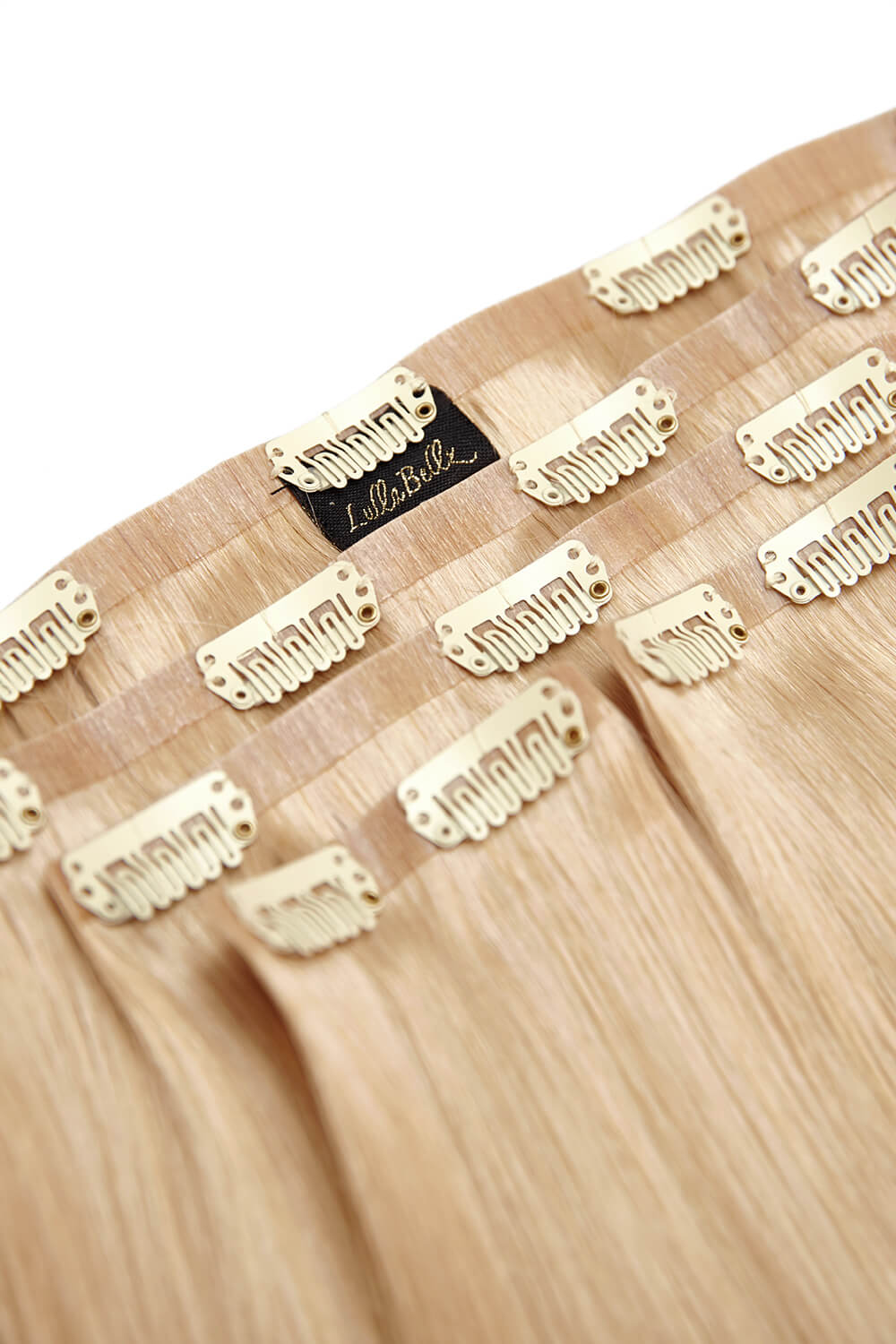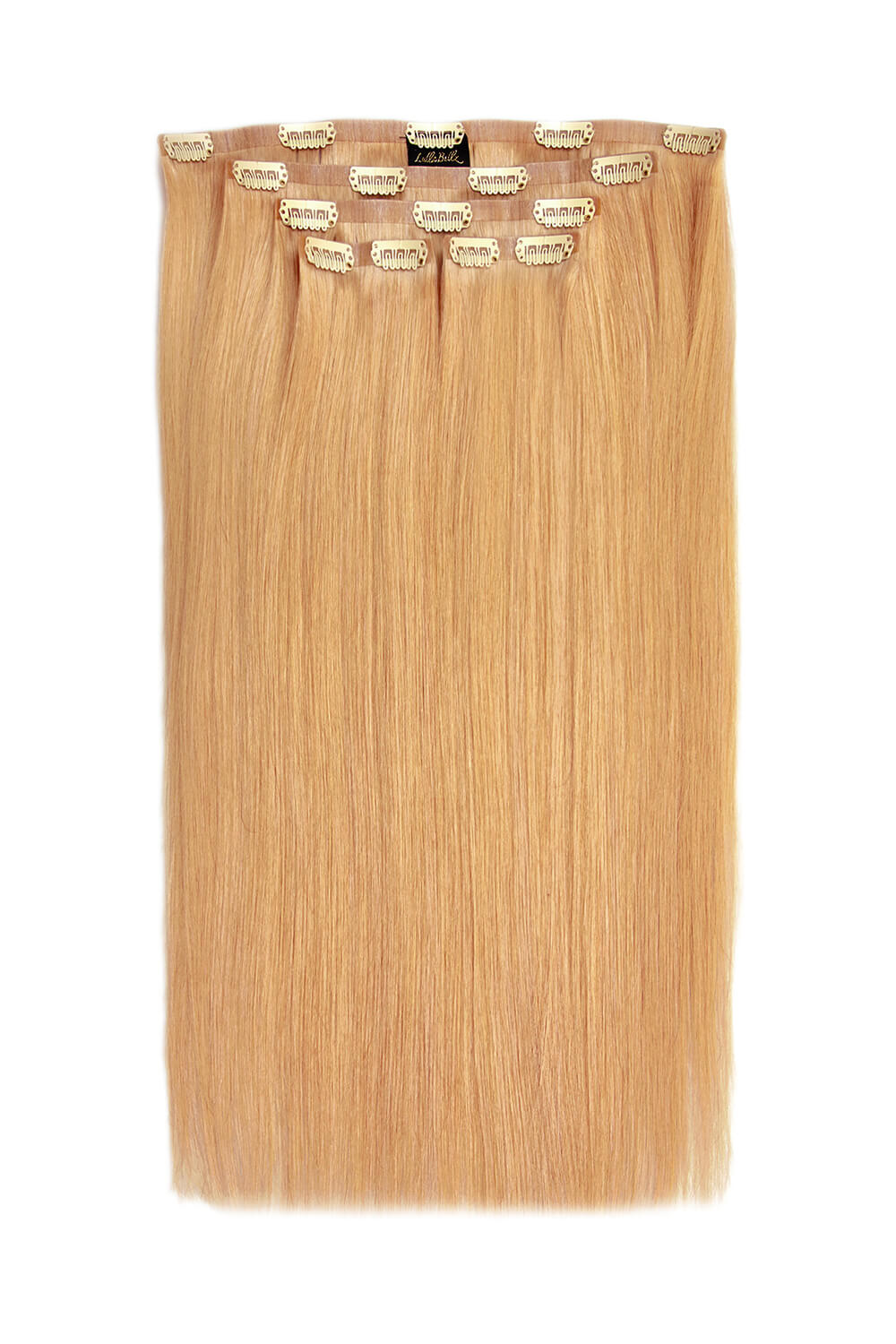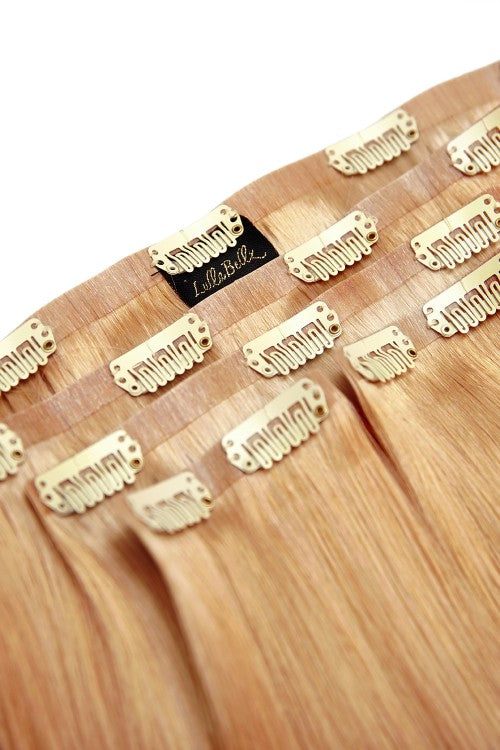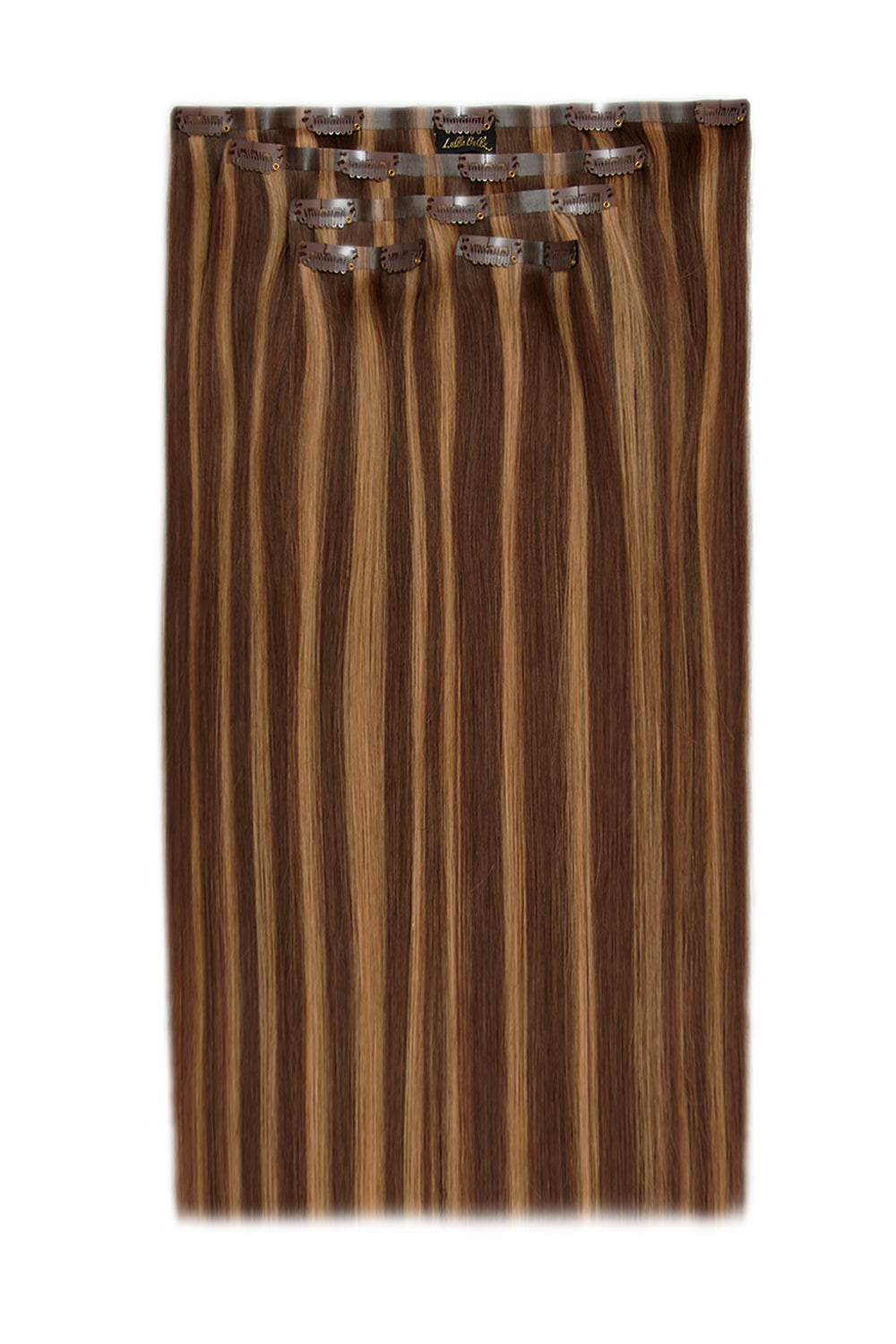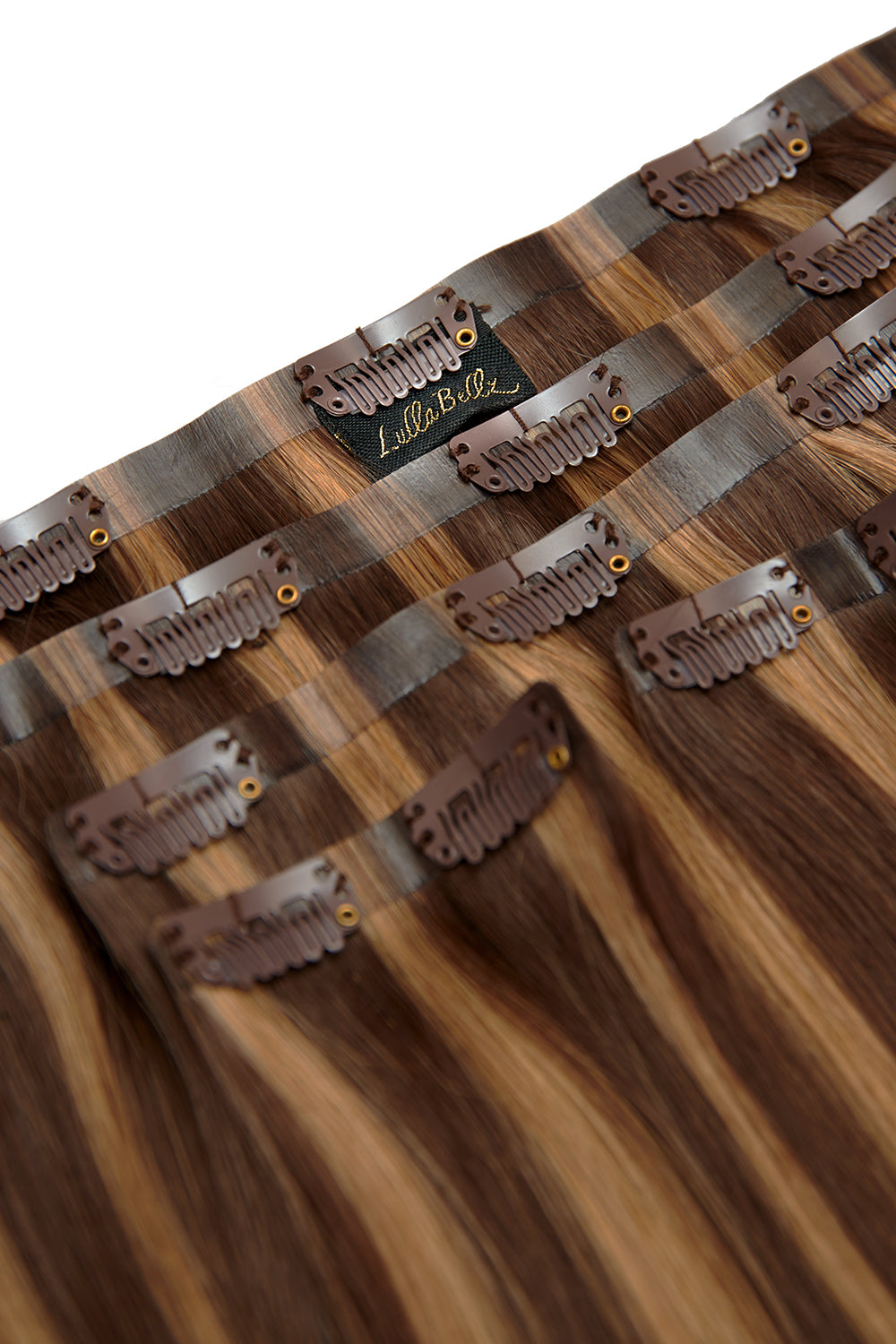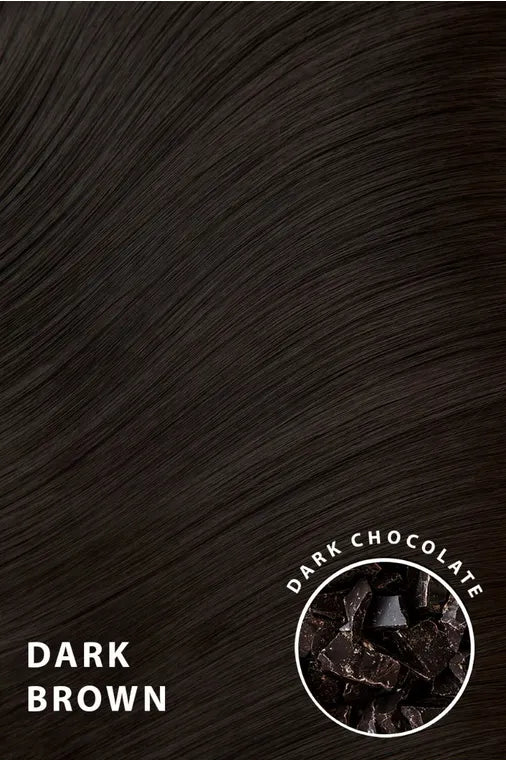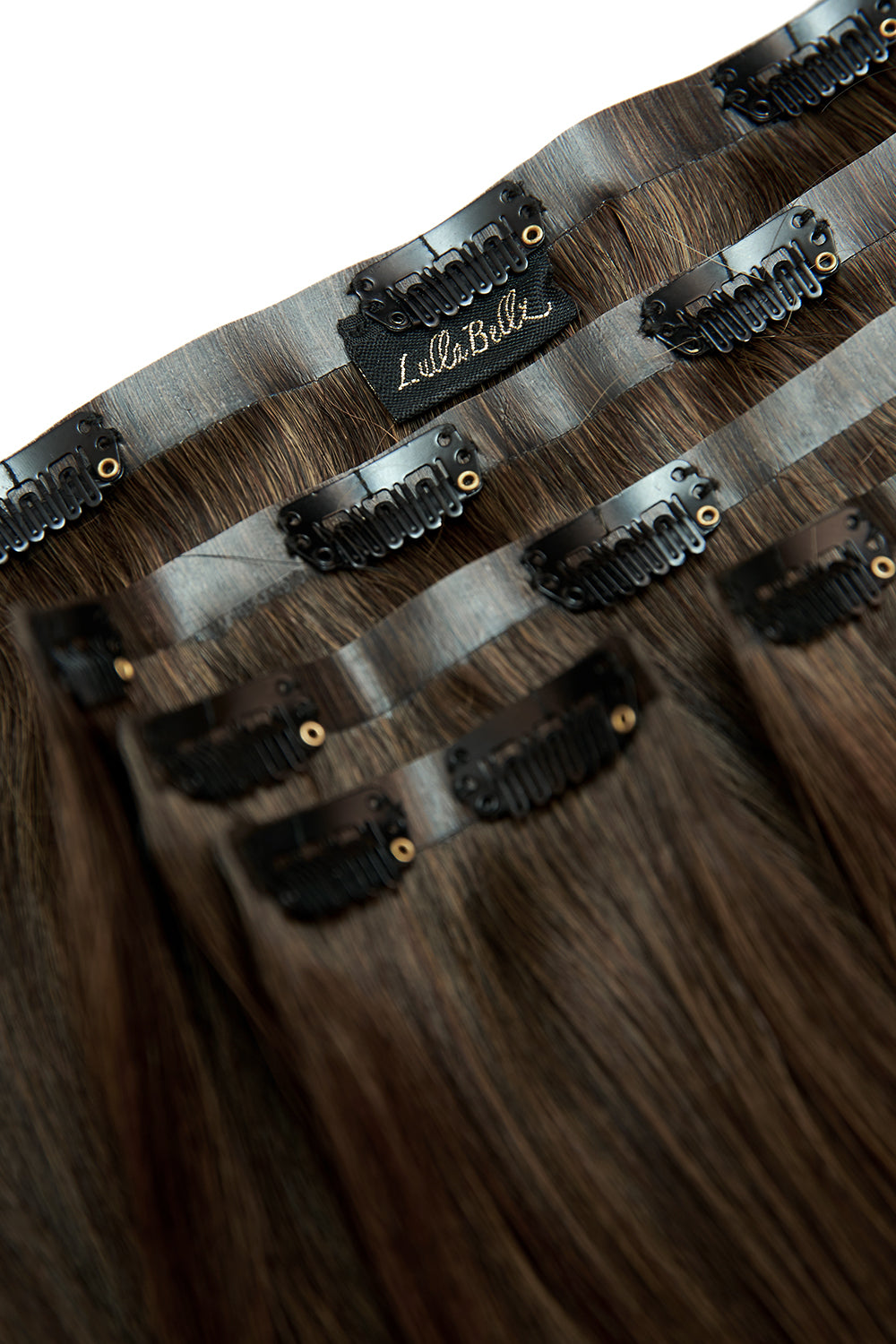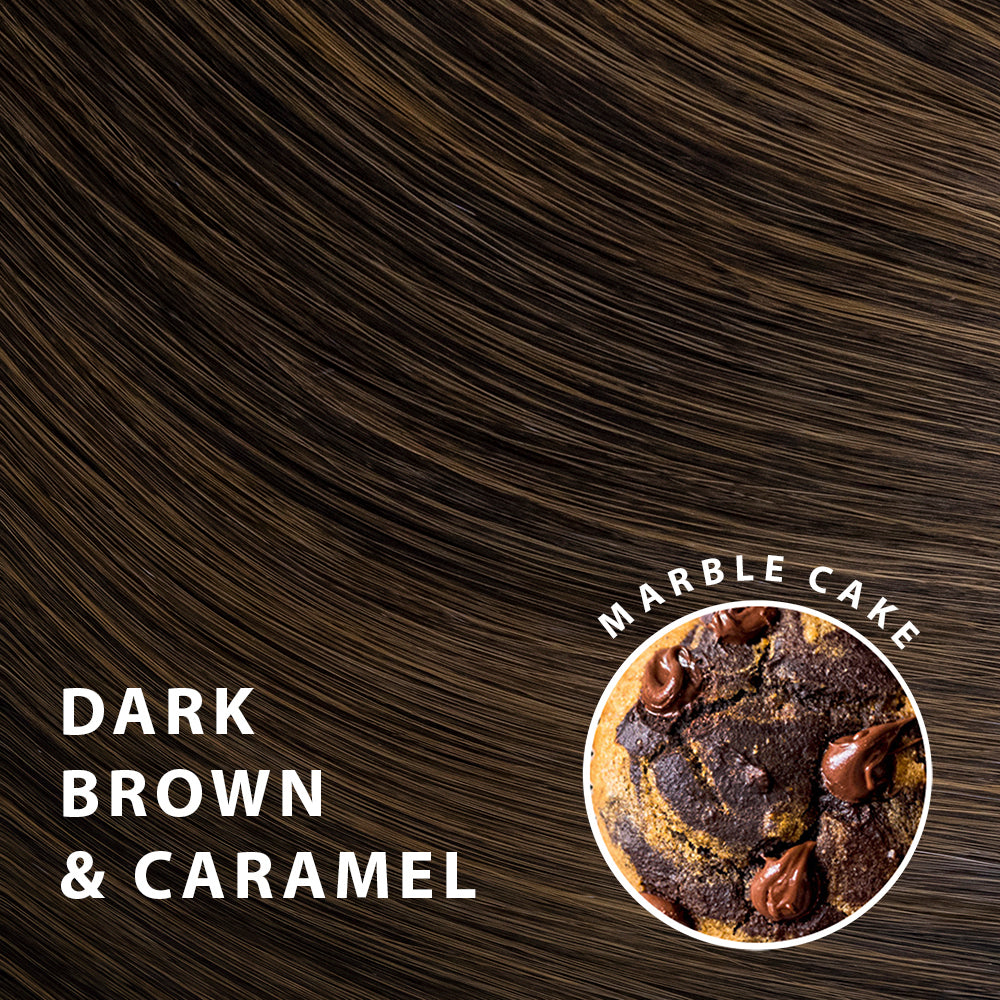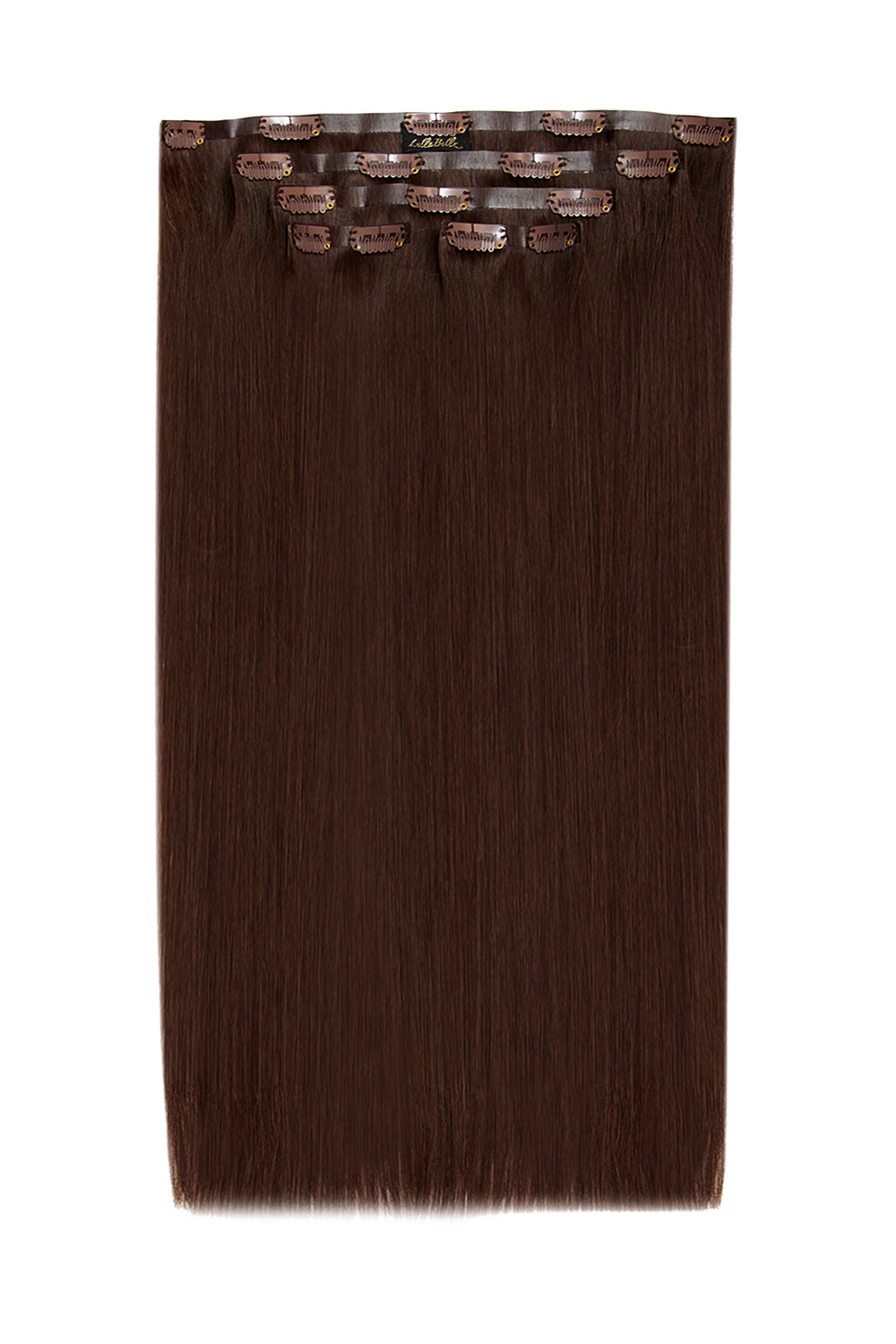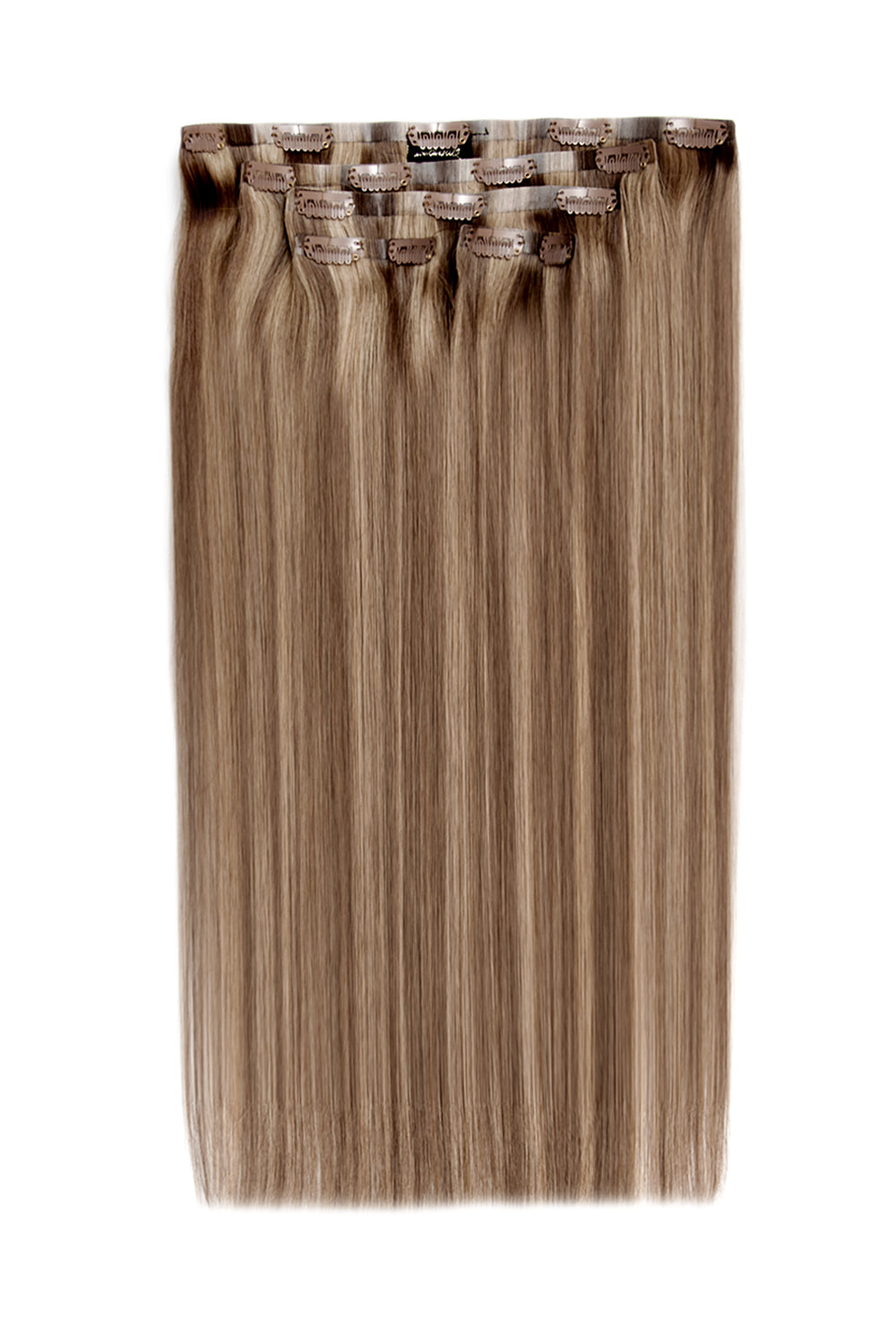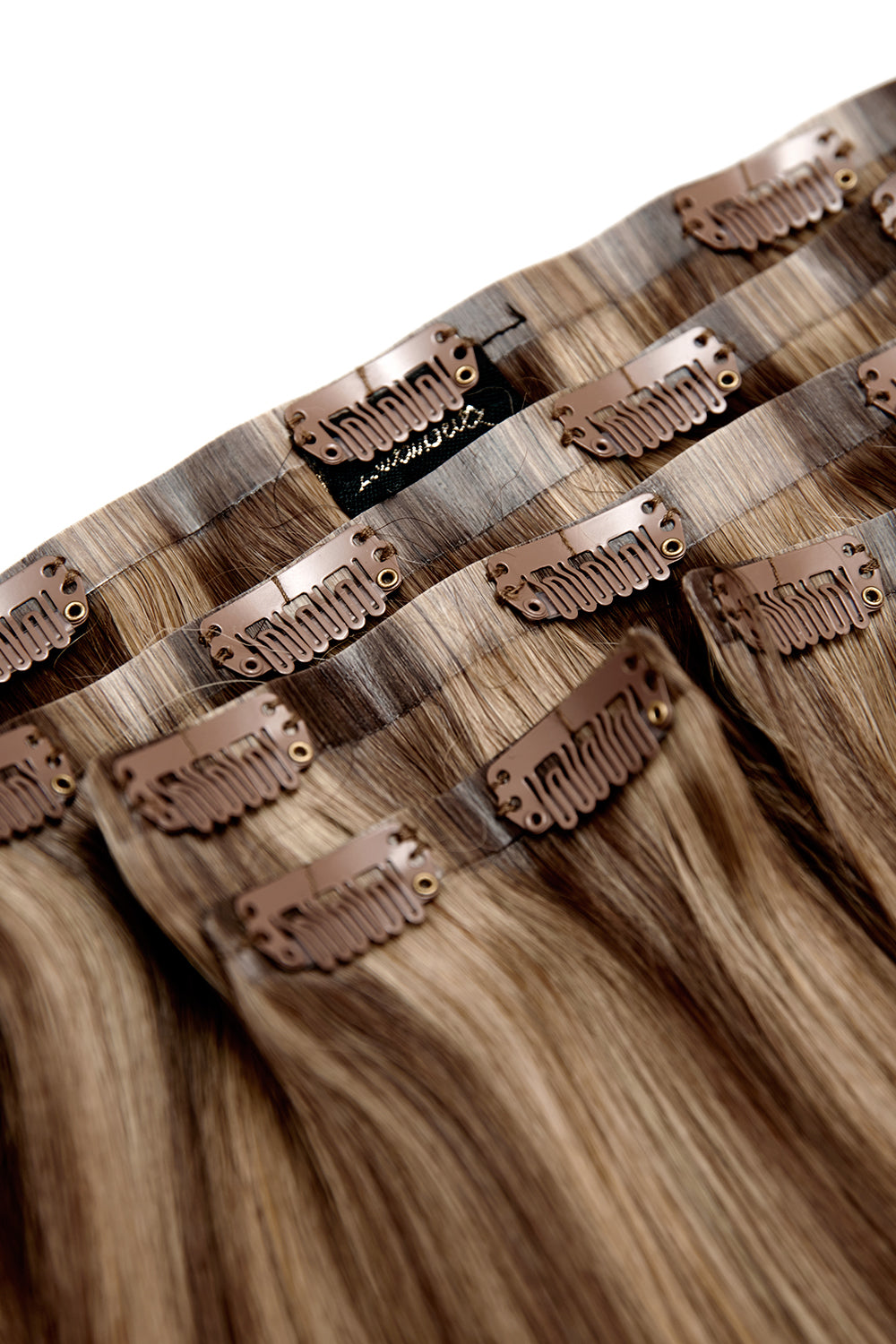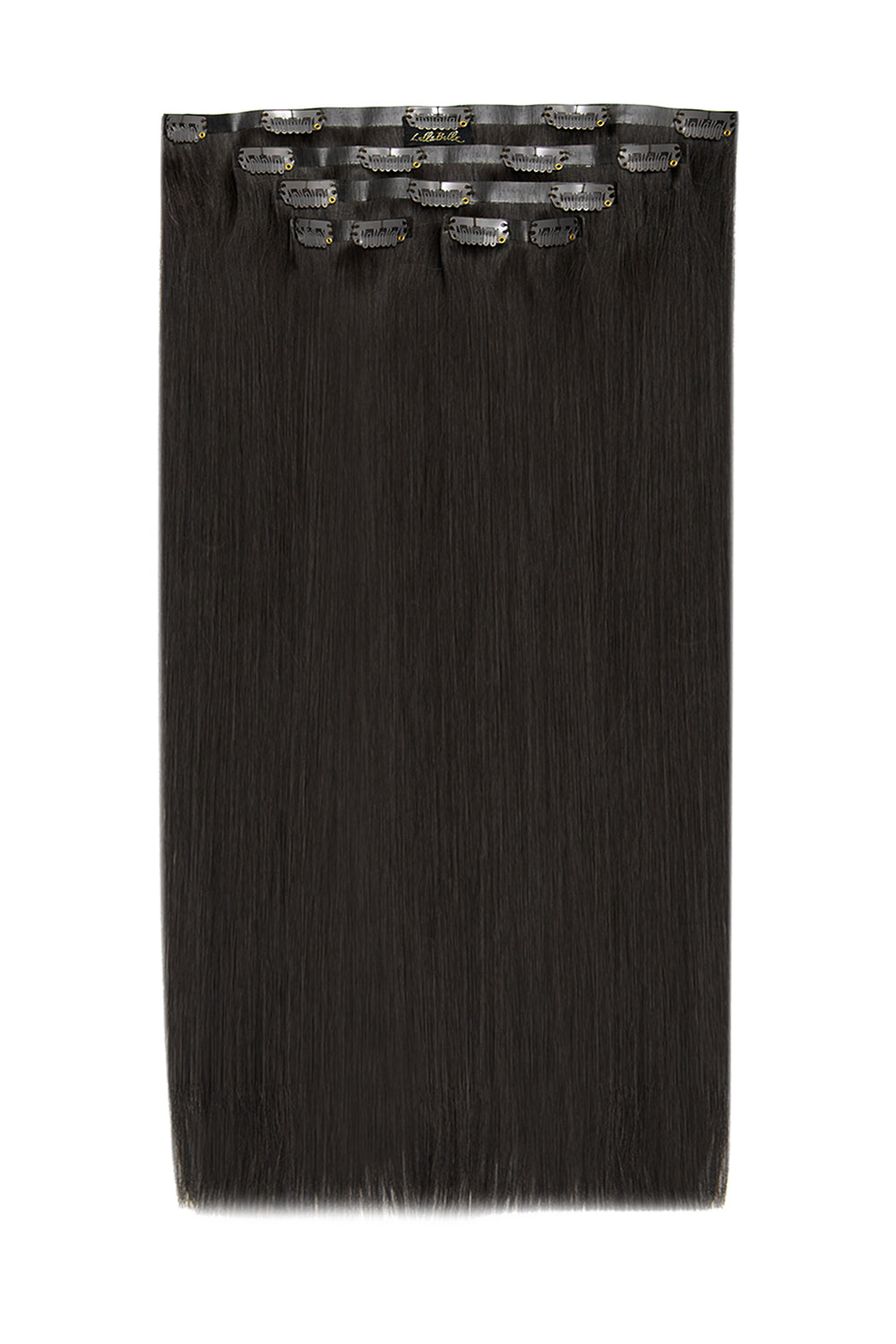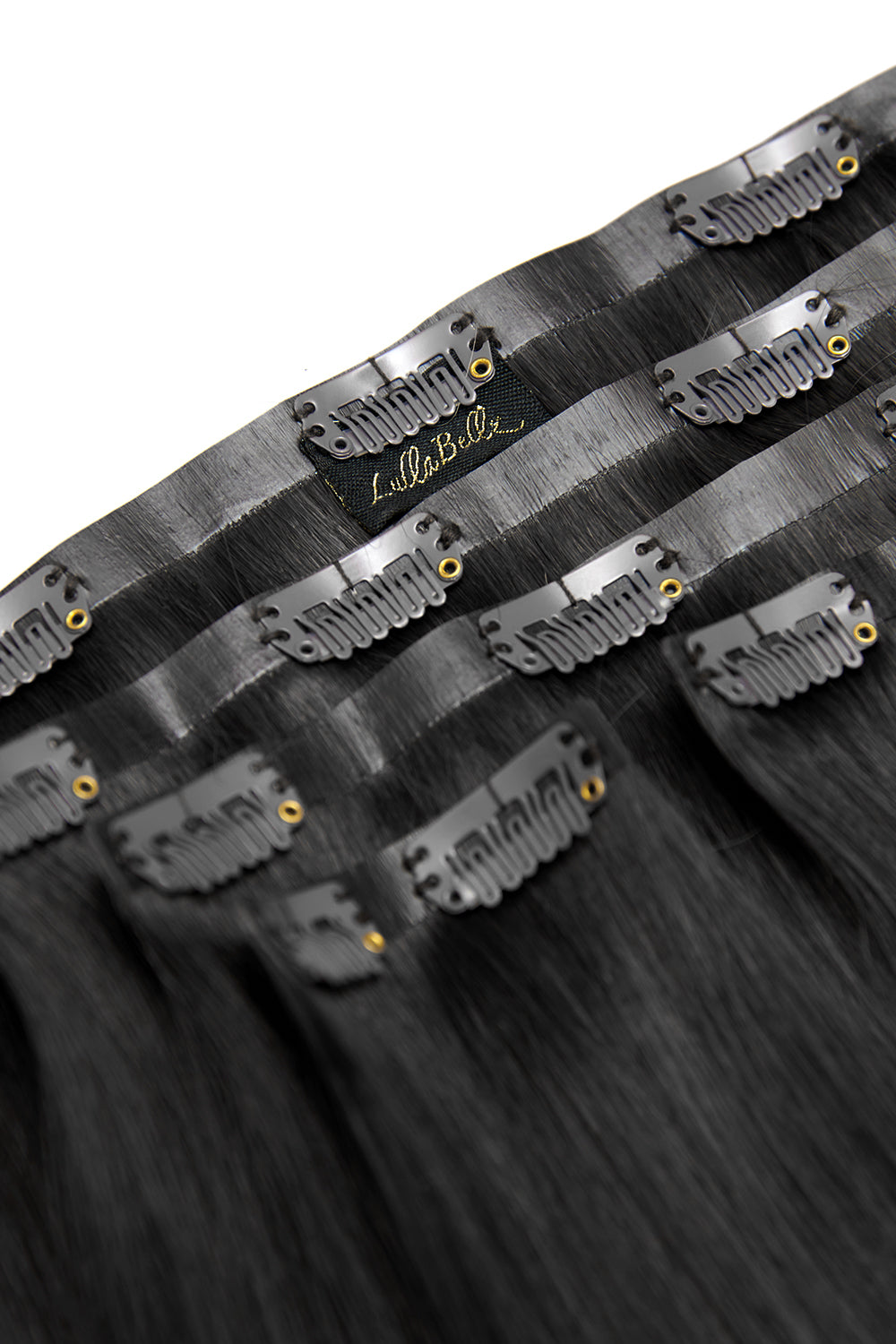 Luxury Gold 18" 150g 5 Piece Human Hair Extensions
Earn points
Shade Selected:
golden blonde
Product Details
Luxe lengths are only a click away..
Ready to reign superior lengths? Say hello to our Luxury Gold 18" Human Hair Extensions, fit for every LullaBabe to achieve premium hair that lasts.
Channel the epitome of elegance with our latest drop from the Luxury Gold Collection. Curated with our sophisticated girls in mind, we've replicated our best-selling 5 Piece Hair Extensions and upgraded them to the most luxurious of Remy Human Hair, providing you with super thick and voluminous locks.
Over 24 months of in-depth product research & development, our LullaBellz Luxury Gold Human Hair Extensions have been created from only the most supreme and unrivalled standard of Remy Human Hair; double-drawn, incredibly thick and cuticle correct from weft to tip. 
Wear it your way. Trialled and tested by our very own Hair Experts at LullaBellz HQ; curled, waved or straightened, whatever your preference - the hair will retain its silky soft texture. We've upgraded our standard lace wefts to NEW discreet mini wefts, allowing the Human Hair Extensions to fit as closely to your head with pre-sewn, concealed clips for the most undetectable blend and finish.
To check your chosen shade is a perfect match, we've included a small sample weft of the hair in a separate compartment, enabling you to test the hair next to your natural hair deciding if it's your ideal match before committing to keep it forever. 
Weight: 150g
Length: 18"
Includes satin lined pouch
Premium high quality Remy Human Hair
5 pieces; 1x 5 clips, 1x 4 Clips, 1x 3 Clips & 2x 2 Clips
Suitable for all hair types
Available in 21 colours
A small weft of the hair is included in a separate compartment enabling you to test the extensions next to your natural hair deciding if it's your perfect match
How to apply
What you'll need:

- Luxury Gold Human Hair Extensions
- LullaBellz 2-in-1 Folding Comb
- LullaBellz Backcombing Brush

1. Begin at the nape of your neck, sectioning your natural hair using a thin tail comb for precise application. Using your Backcombing Brush, lightly tease the root area for subtle texture and to allow the Hair Extension clips some extra grip. (If your hair is short or with a blunt cut, use hair grips to pin back the hair in this section to disguise the shorter length).

2. Taking the 3 clip weft, pop open each clip and slide the weft into your natural hair at the nape of the neck before snapping shut each clip to secure.

3. Let down the top section of your natural hair and brush through hair and Hair Extensions together.

4. Taking another section around 1" above, repeat this step with the 5 clip weft. Let down the top section of your natural hair and brush through to blend.

5. Section above and repeat again using the 4 clip weft for added thickness. Around the top of your ear as height reference is ideal!

6. With the final 2 clip wefts, section your hair at eyebrow height and apply each piece towards the front of your hair for a volumising, face-framing finish.

7. Let down the rest of your natural hair on top, and then brush through your hair and the extensions simultaneously for a seamless blend.

Delivery & Returns
DELIVERY:

You can select your delivery method at our checkout, all orders over £40 will qualify for FREE STANDARD delivery.

UK Delivery Options:

UK Standard (2-5 Working Days) - £3.25
UK Next Day (Order before 9pm Mon-Fri) - £5.95
UK Next Day Guaranteed Delivery By 1pm (Order before 6pm Mon-Fri) - £6.95

EU Zone 1 (5-10 Working Days) - £6.95
EU Zone 2 (5-10 Working Days) - £9.95

Rest of World Tracked (5-10 Working Days) - £12.95

Check out our Delivery Policy for more details and a full breakdown of EU zone countries.

RETURNS:

We do not offer exchanges; however, items can be returned to LullaBellz within 30 days for a refund with the exception of our Hair Care Products.
LullaBellz Hair Care products are non-returnable due to hygiene reasons, this includes our Shampoo & Conditioner, Slick & Fix Styling Gel & Slick Back Down Baby Hair Styler.

Check out our Returns Policy for more details.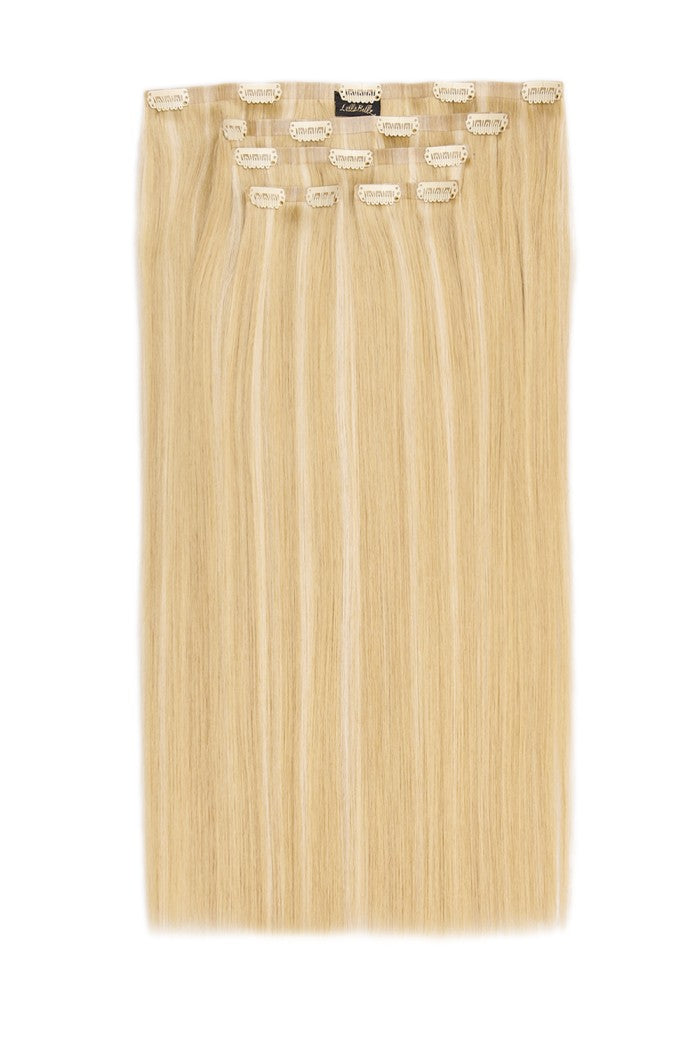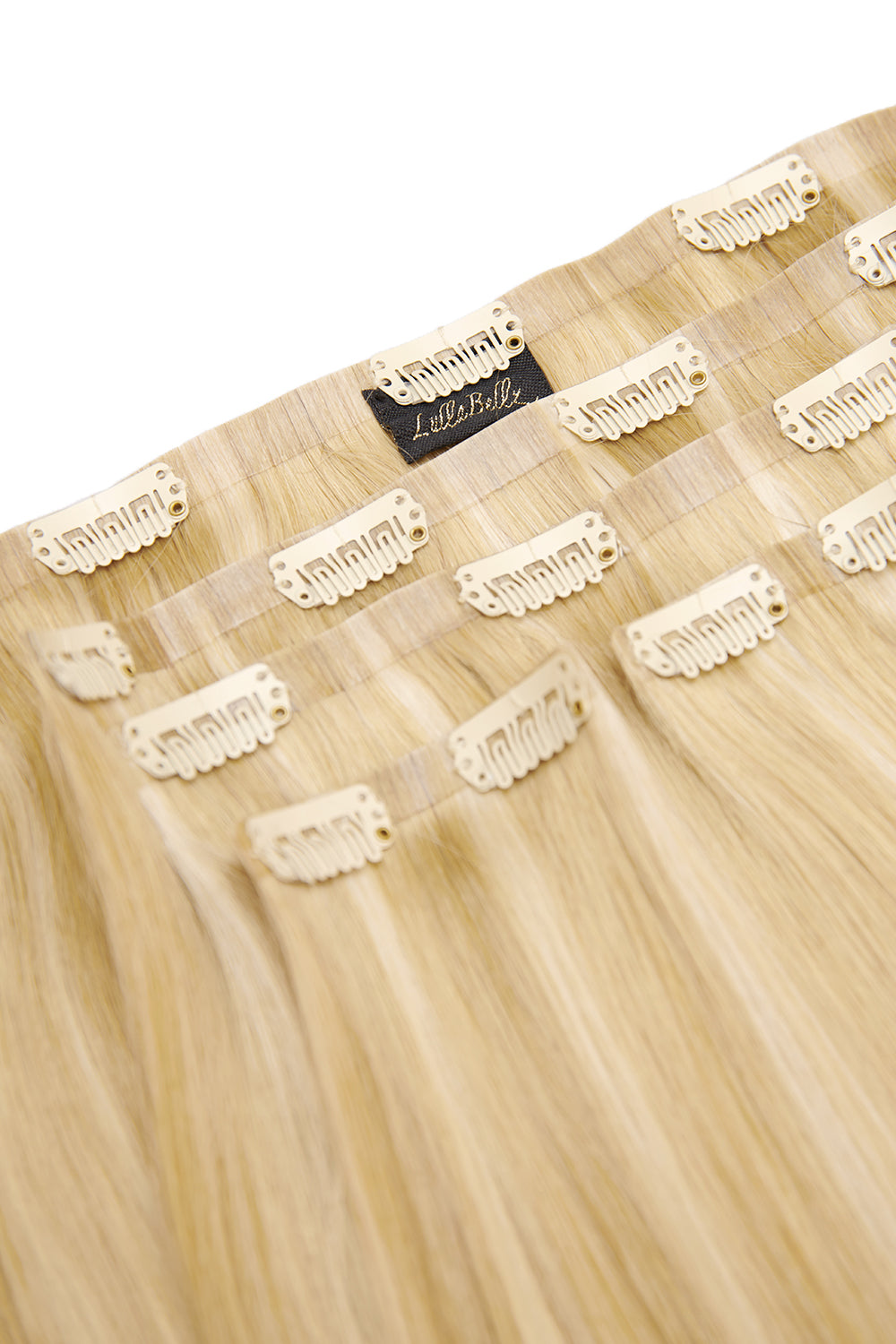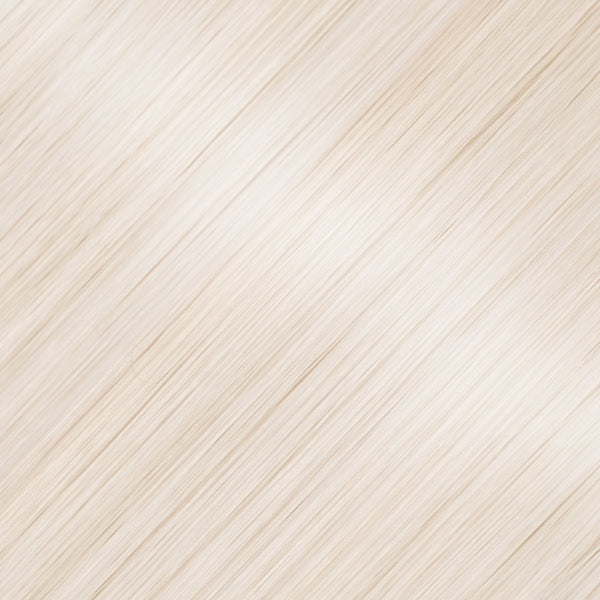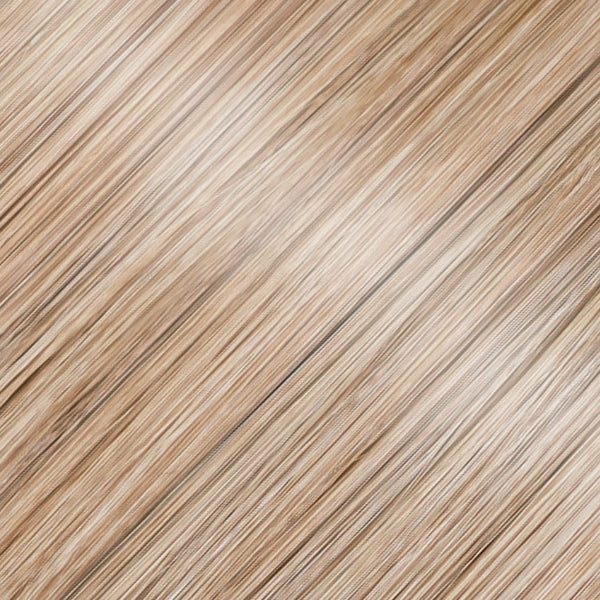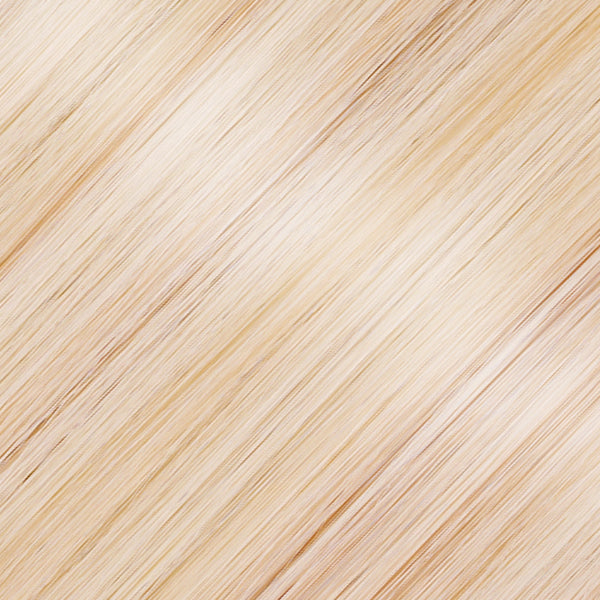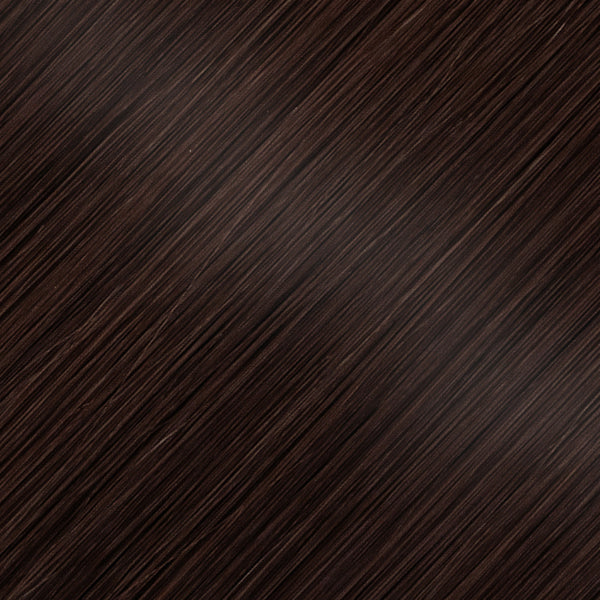 Customer Reviews
Human hair extensions
Absolutely love these extensions. I have dyed them to match my hair and styled them and they're still in perfect condition
Excellent quality!
I had these extensions put in by my hairdresser as part of a beehive style hairdo for a big birthday! They were curled and absolutely everyone commented on how amazing and real my hair looked. Would definitely recommend.
Fabulous
Love them!
Fab hair extensions I wouldn't go anywhere else.
Mellow brown
Lovely colour, got a mix of browns and blondes so suits my natural hair perfect. They felt. Bit heavy when in but that doesn't bother me too much. Able to style with heat, minimal shedding. Overall I really love them. The cute little box they come in with the necklace and lock is adorable
They are perfect!
Just received my extensions ( ordered yesterday with express delivery) they packaged beautifully in amazing box with heart lock and a key on the necklace ( i mean how cute is that!!!) and the hair is soft, perfect shade, absolutely stunning! I have tried them on and did not want to take off! Did I doubt the purchase-yes, did I think they are expensive-yes, do i regret buying them-ABSOLUTELY NOT! Would i recommend them to my friends-YES! Would I buy again-ABSOLUTELY