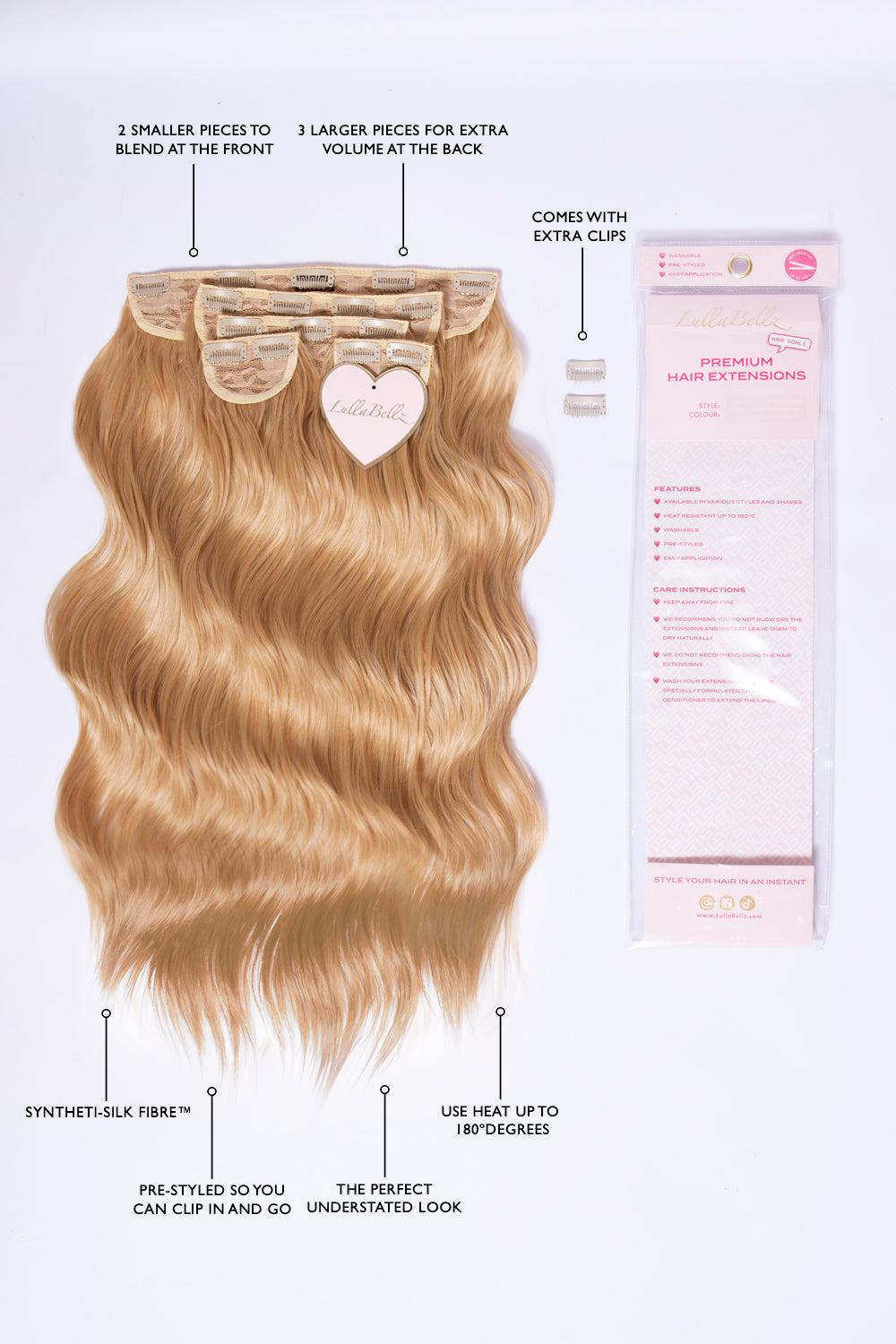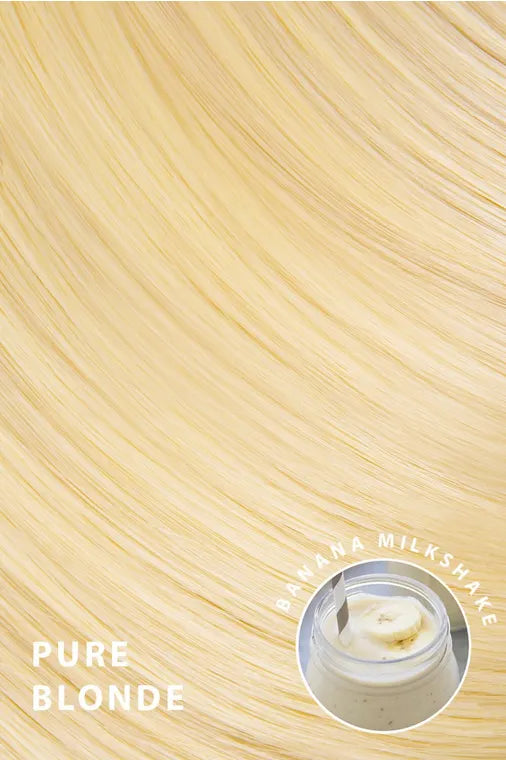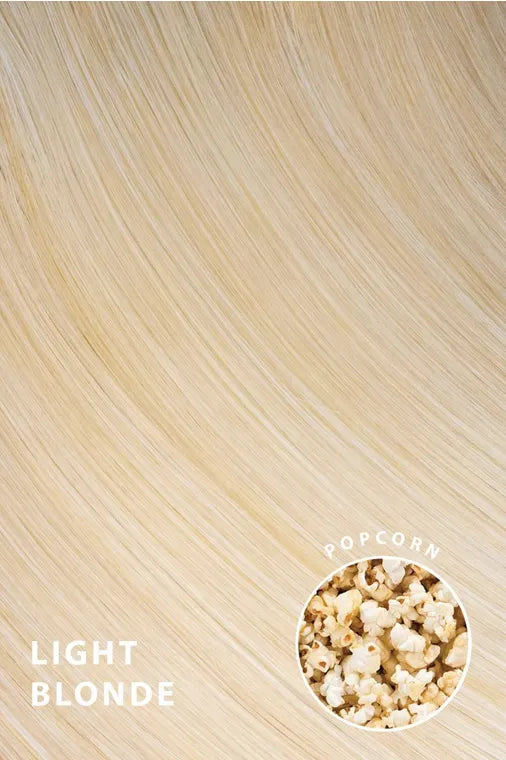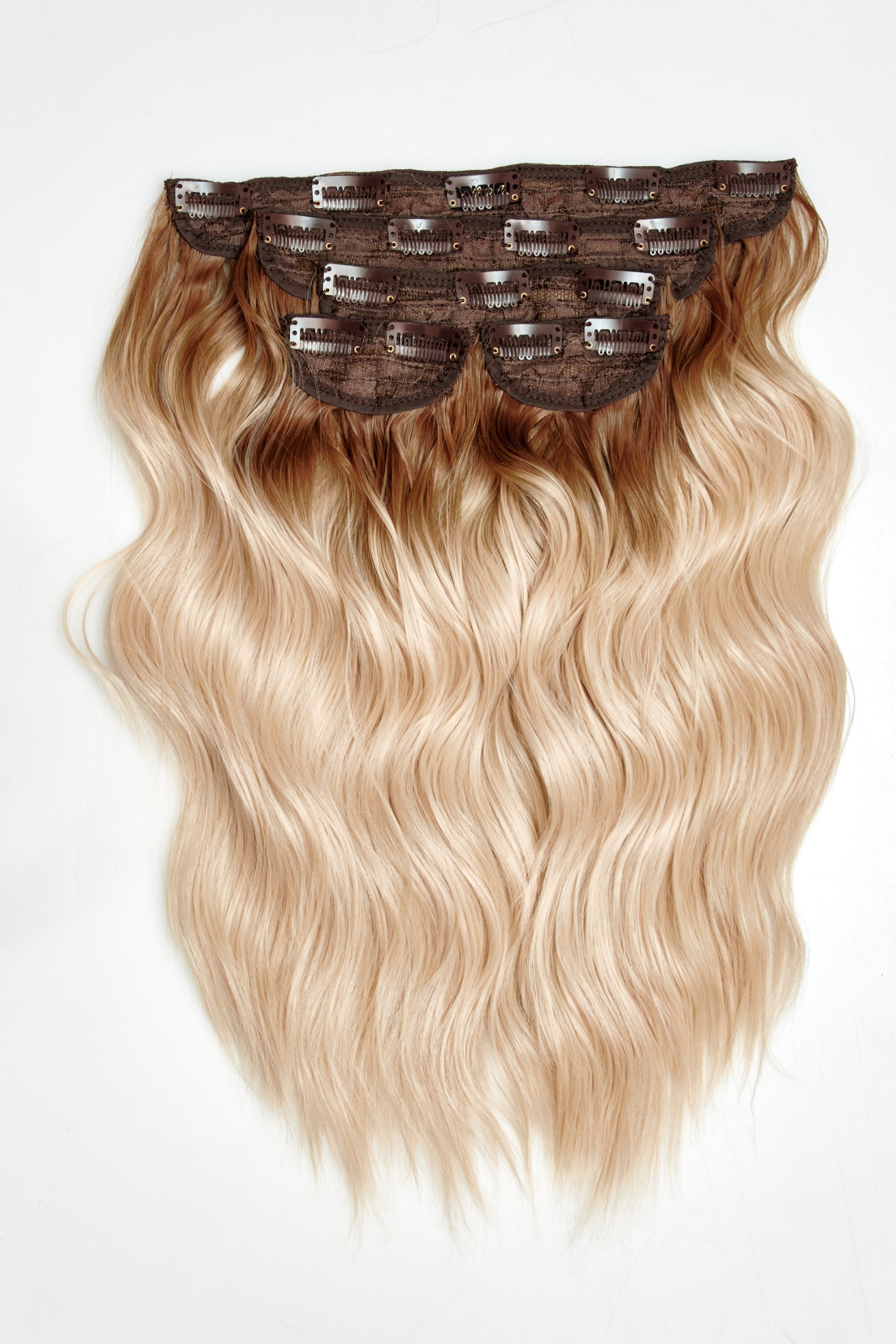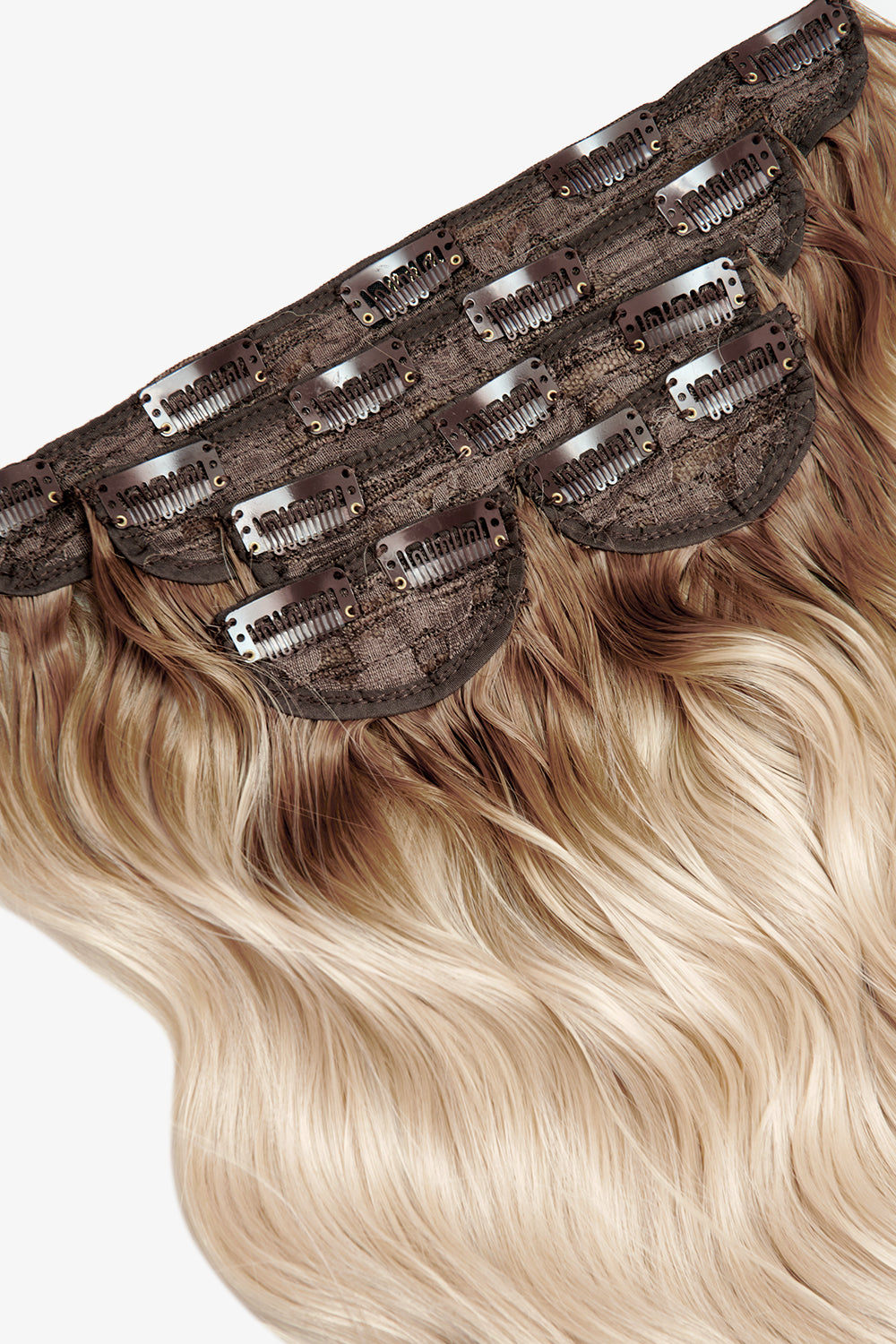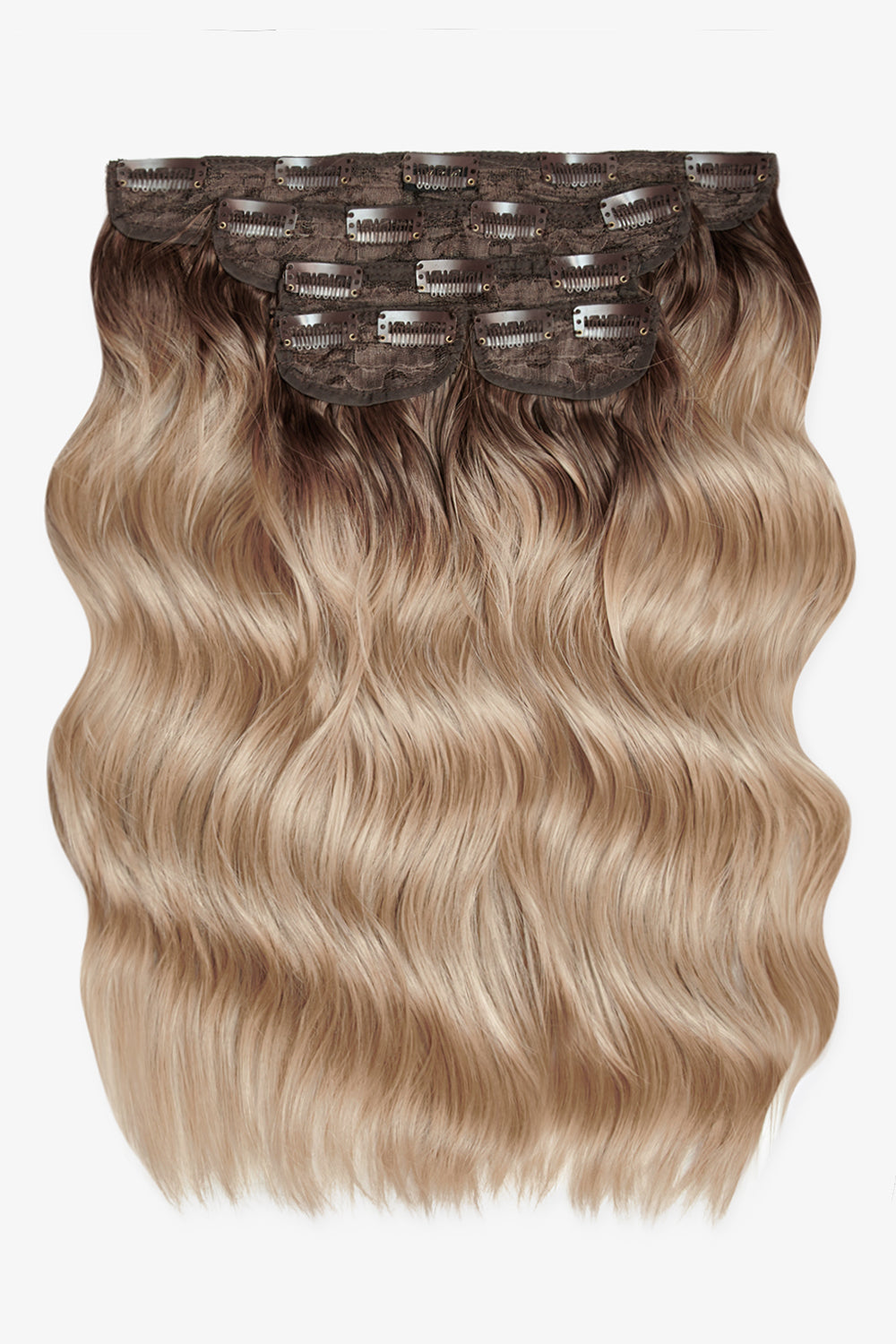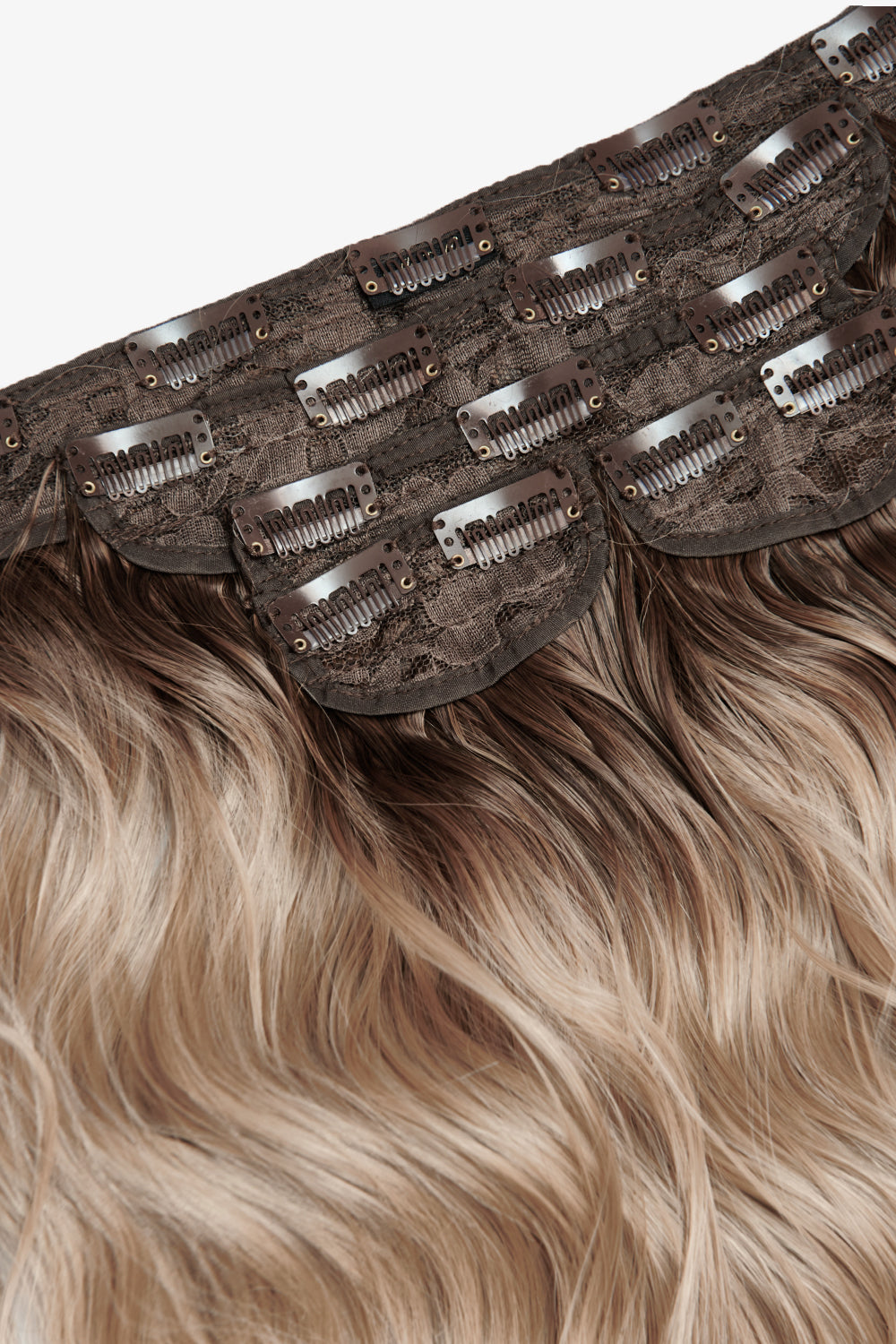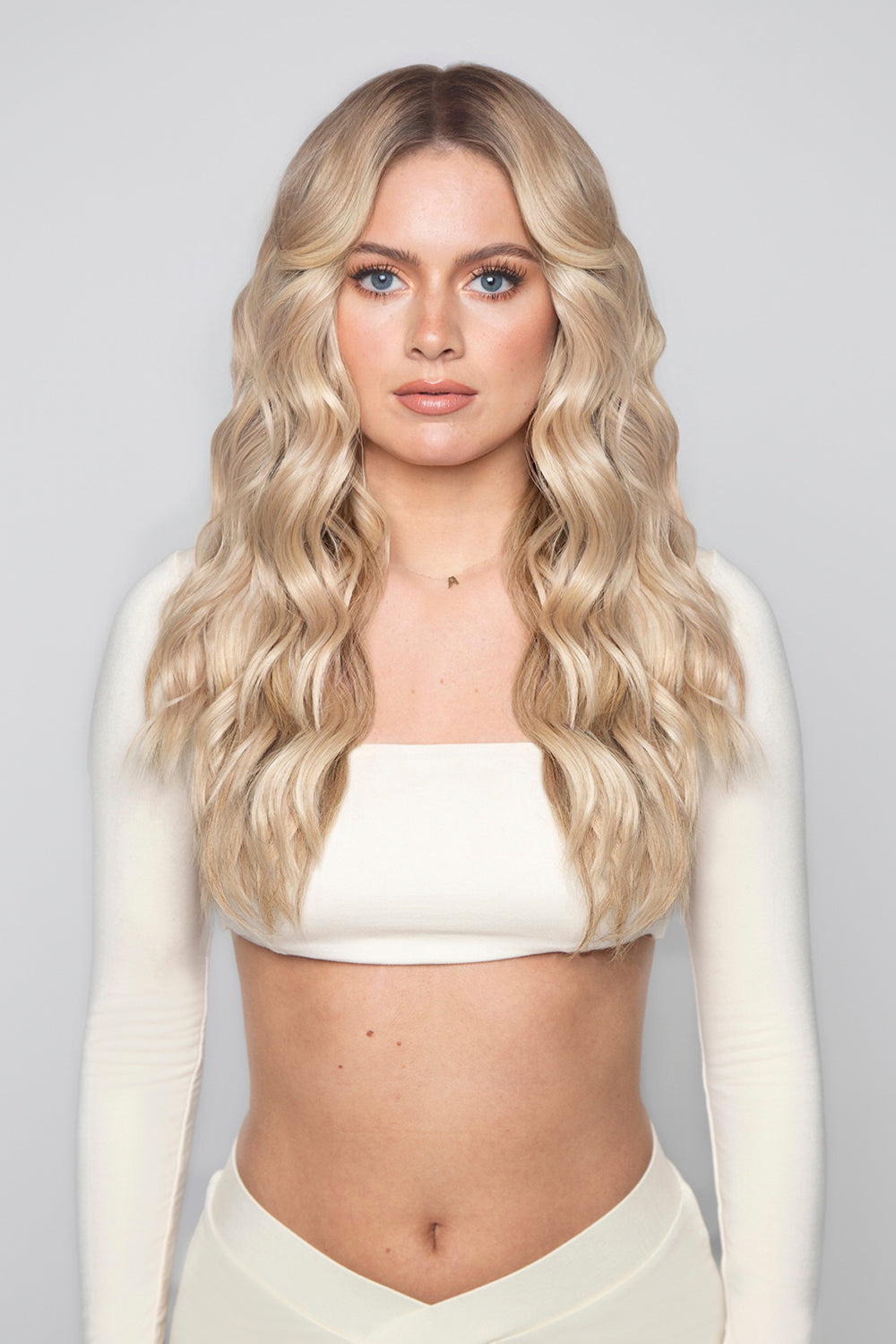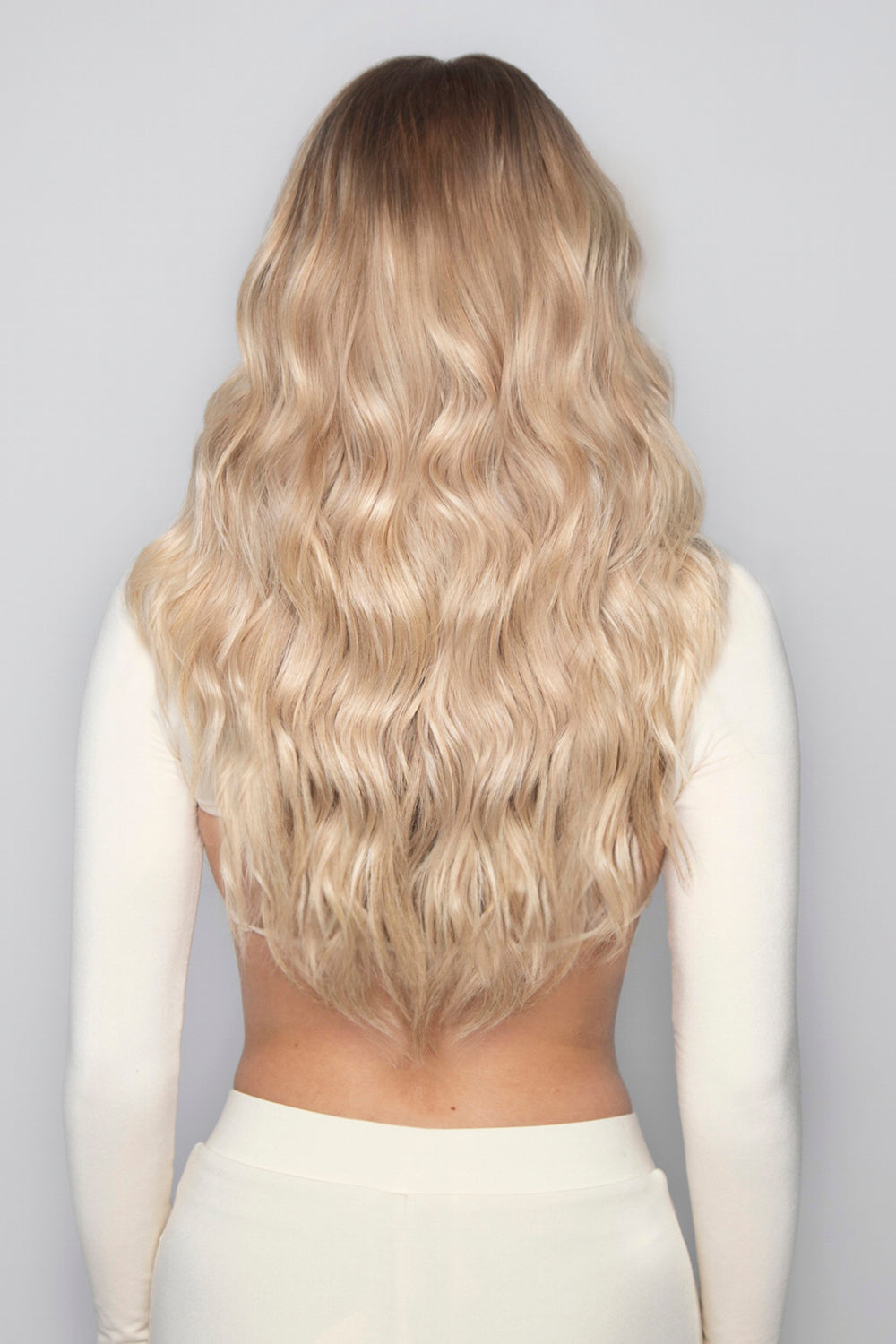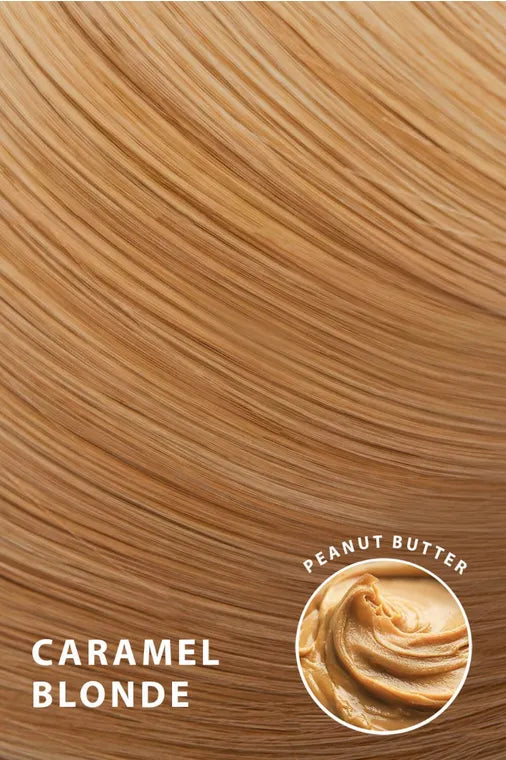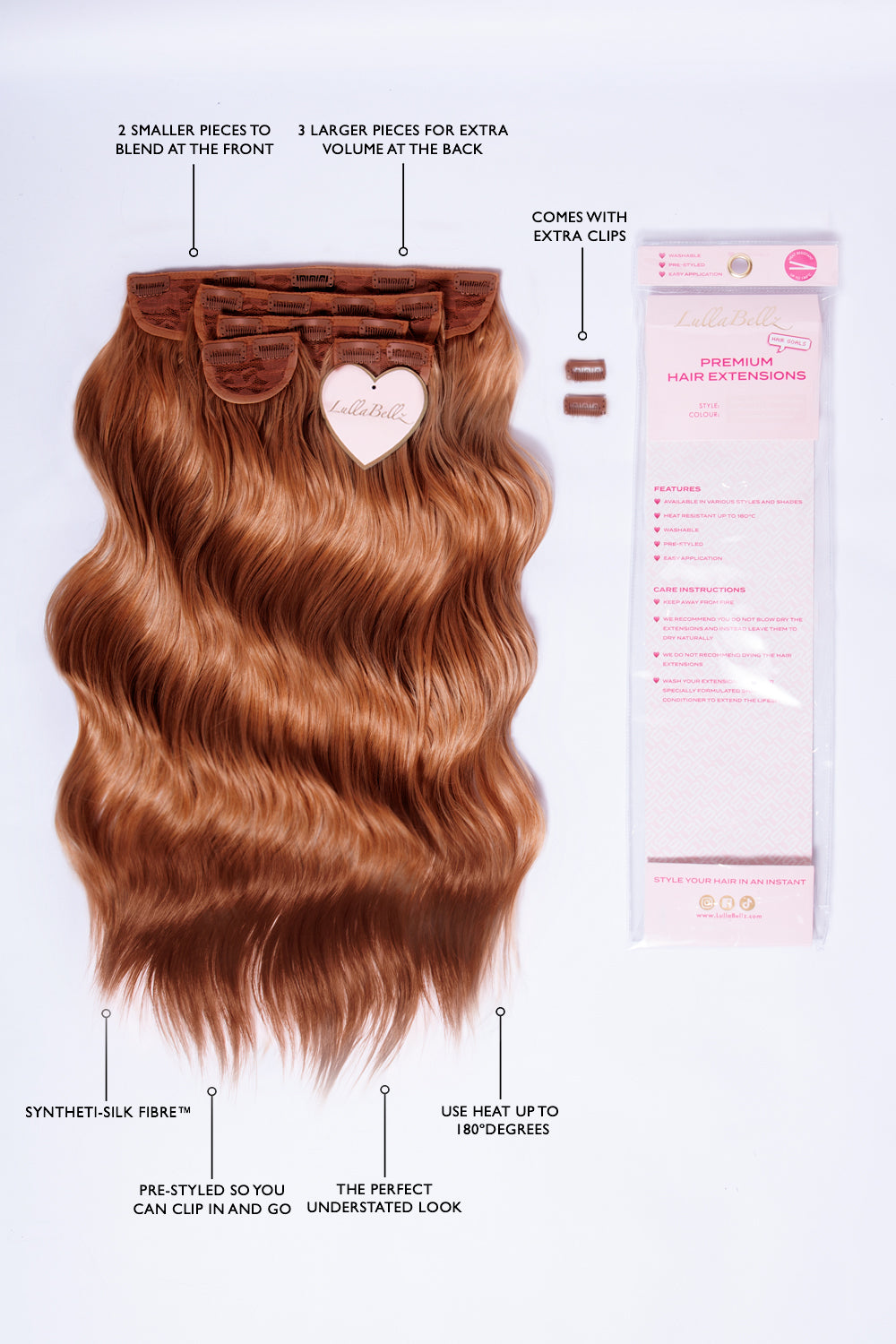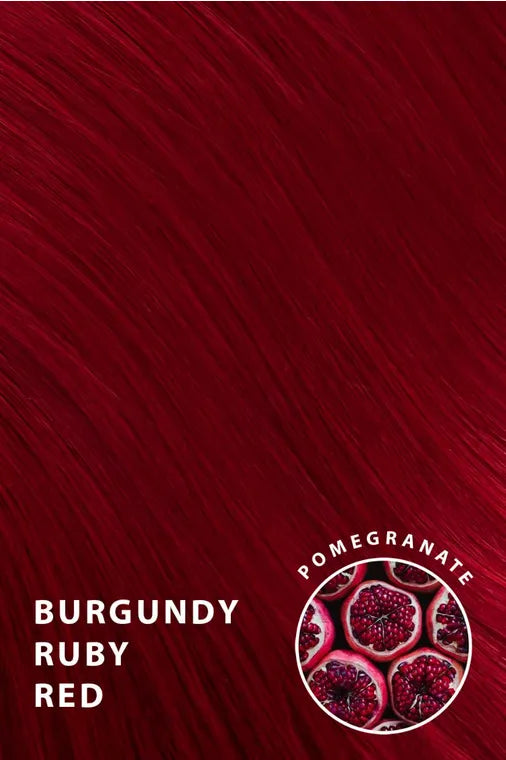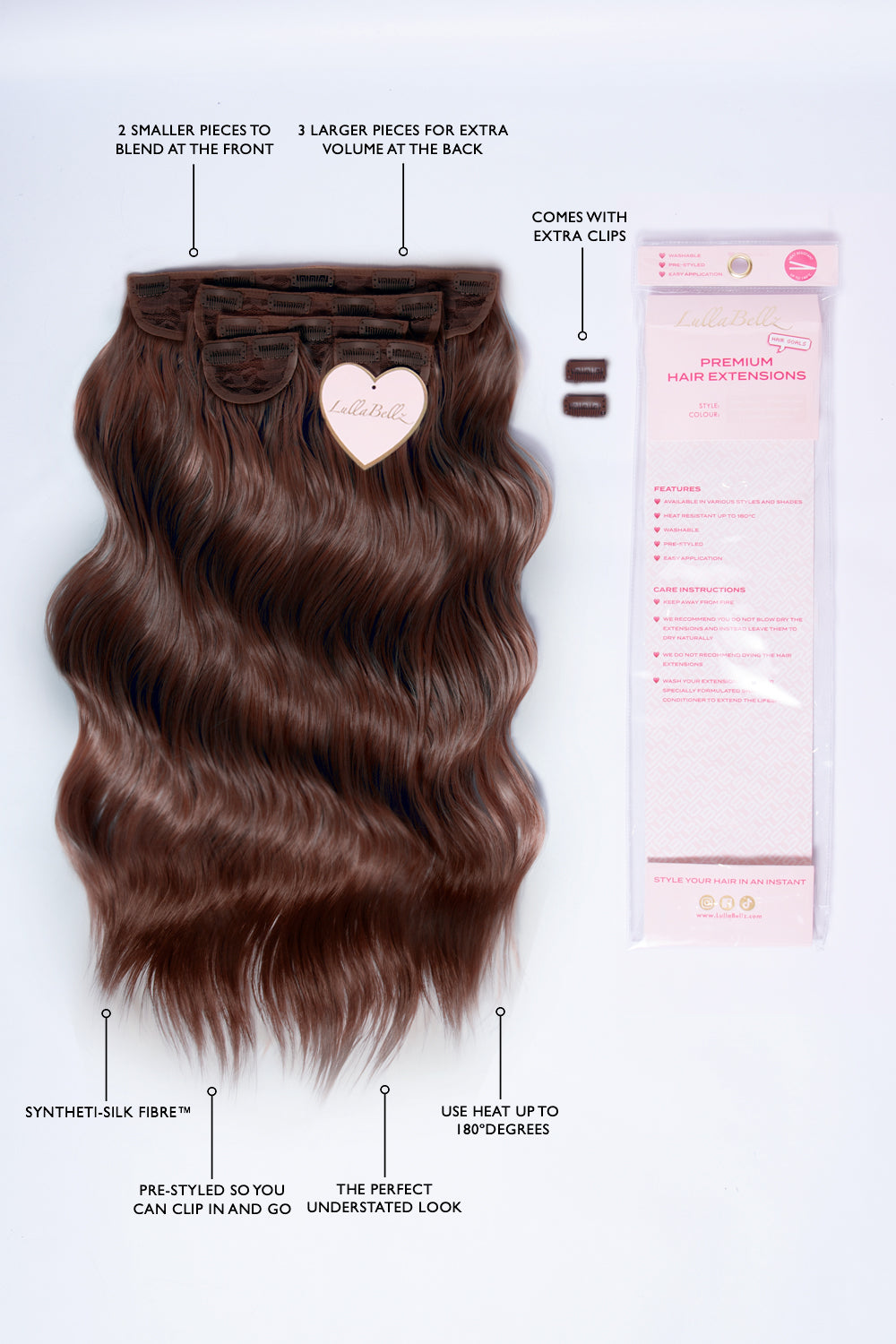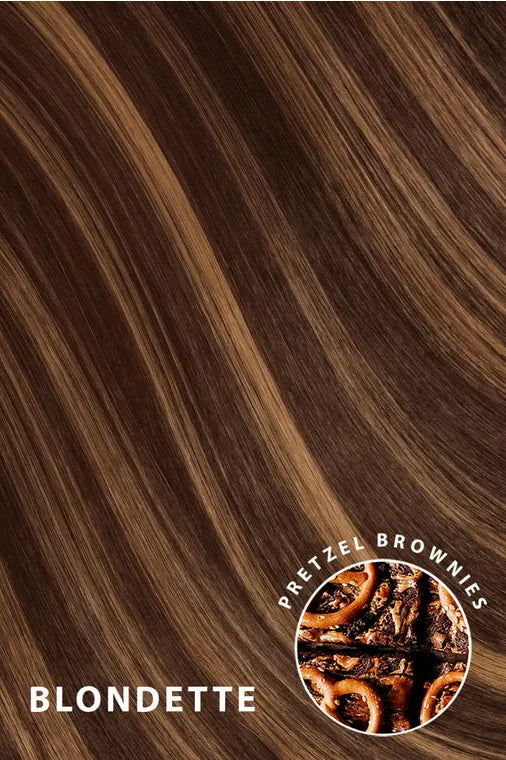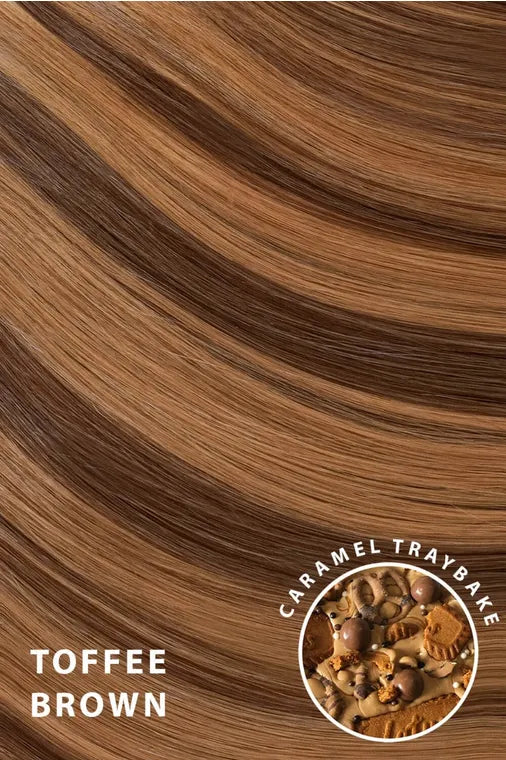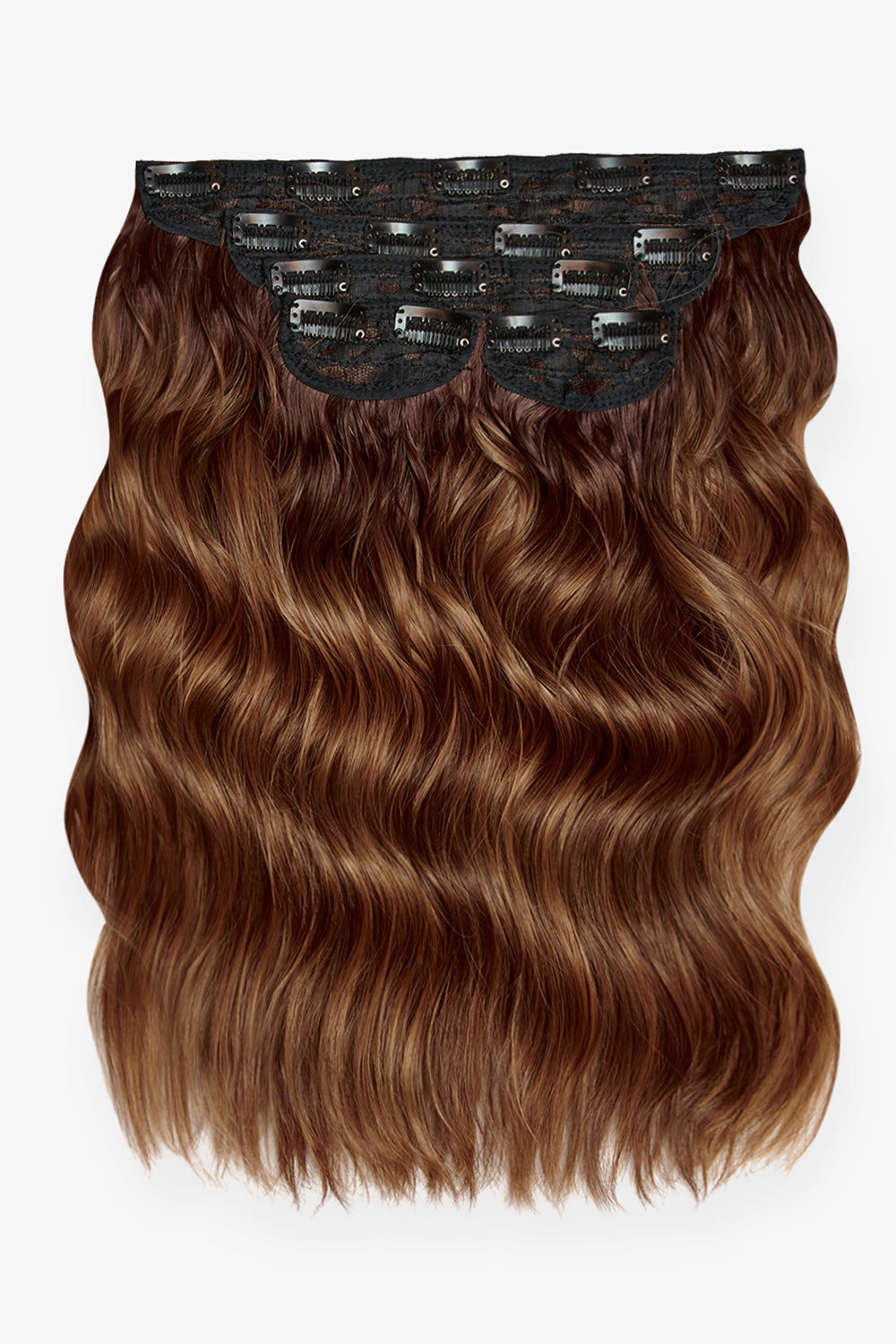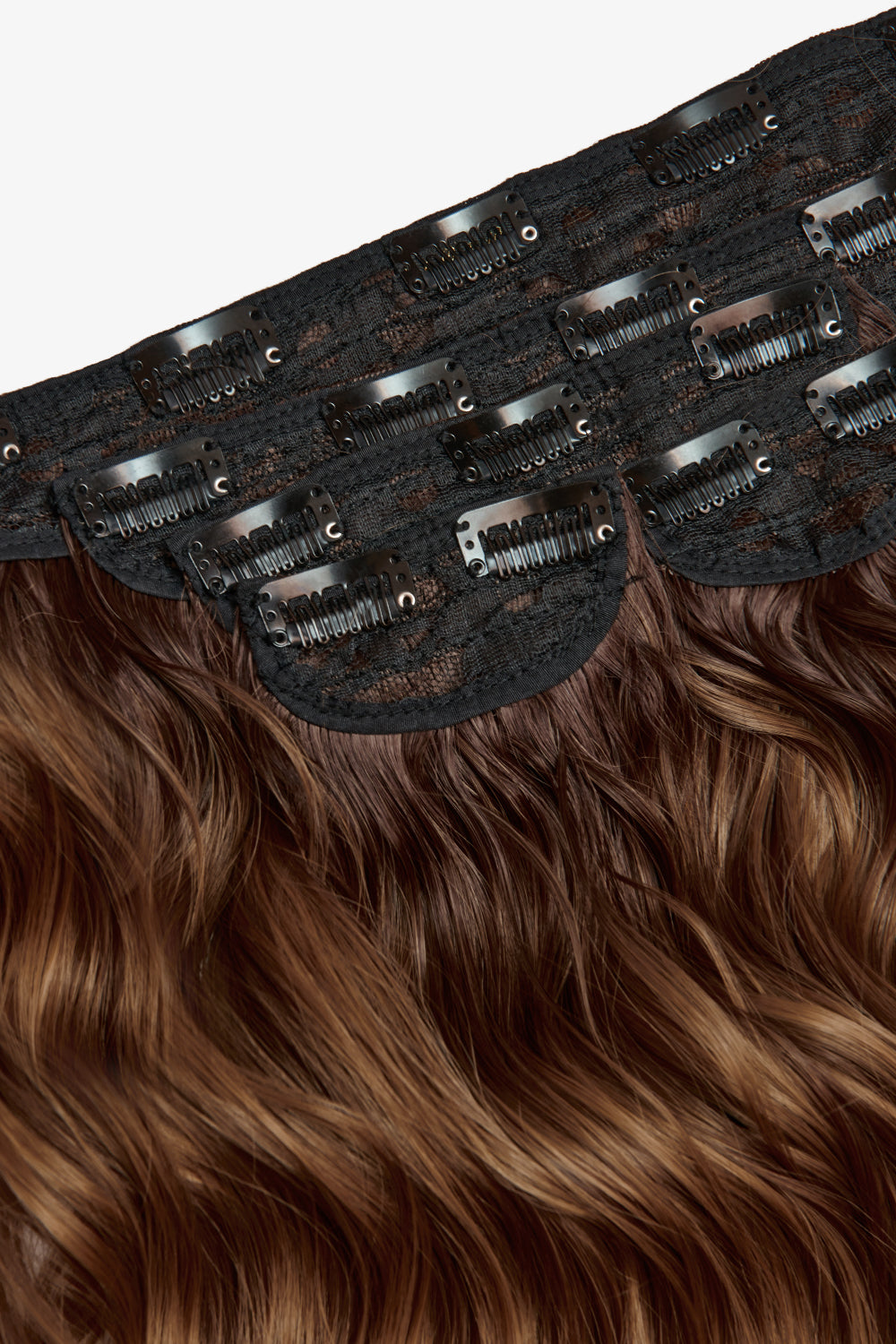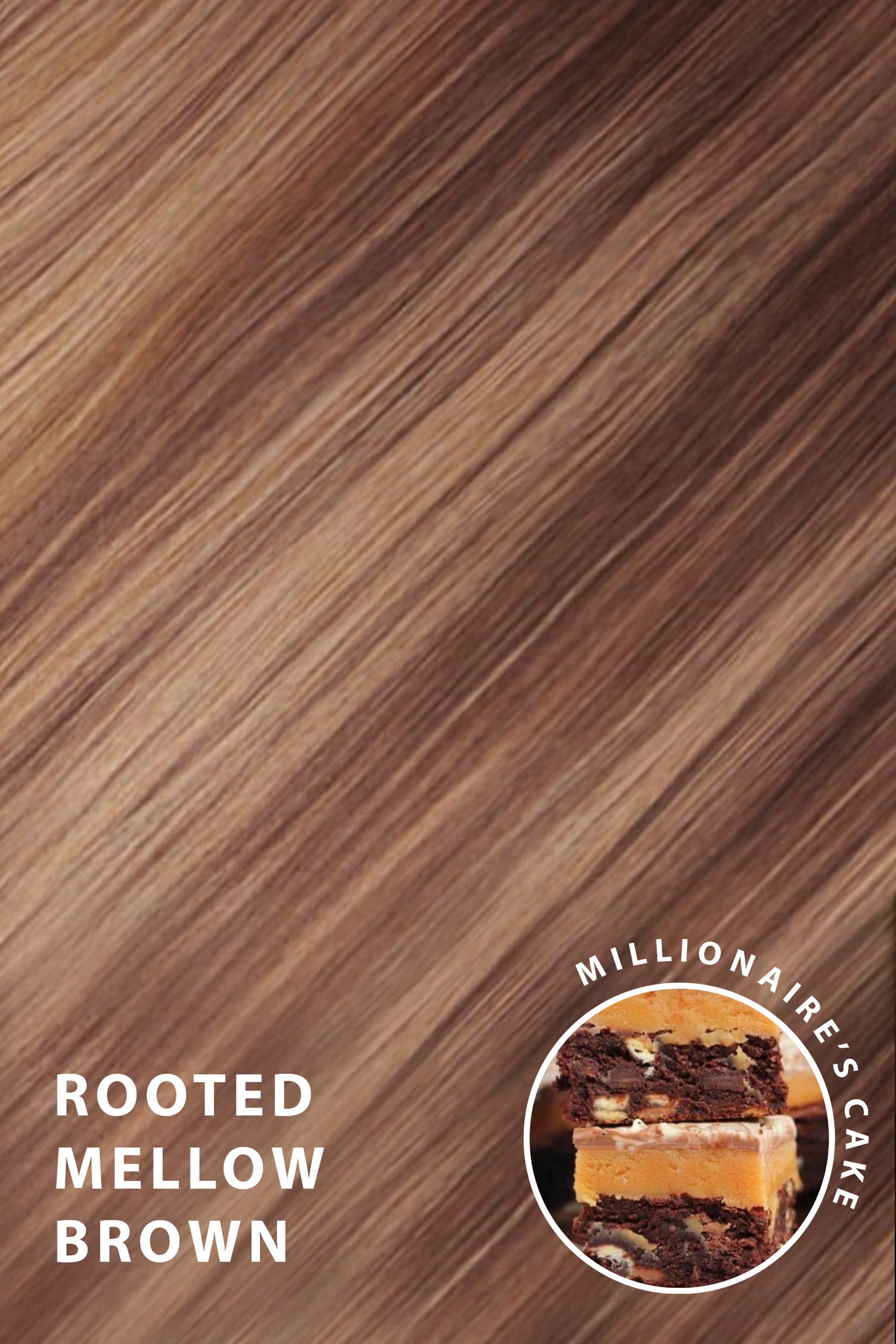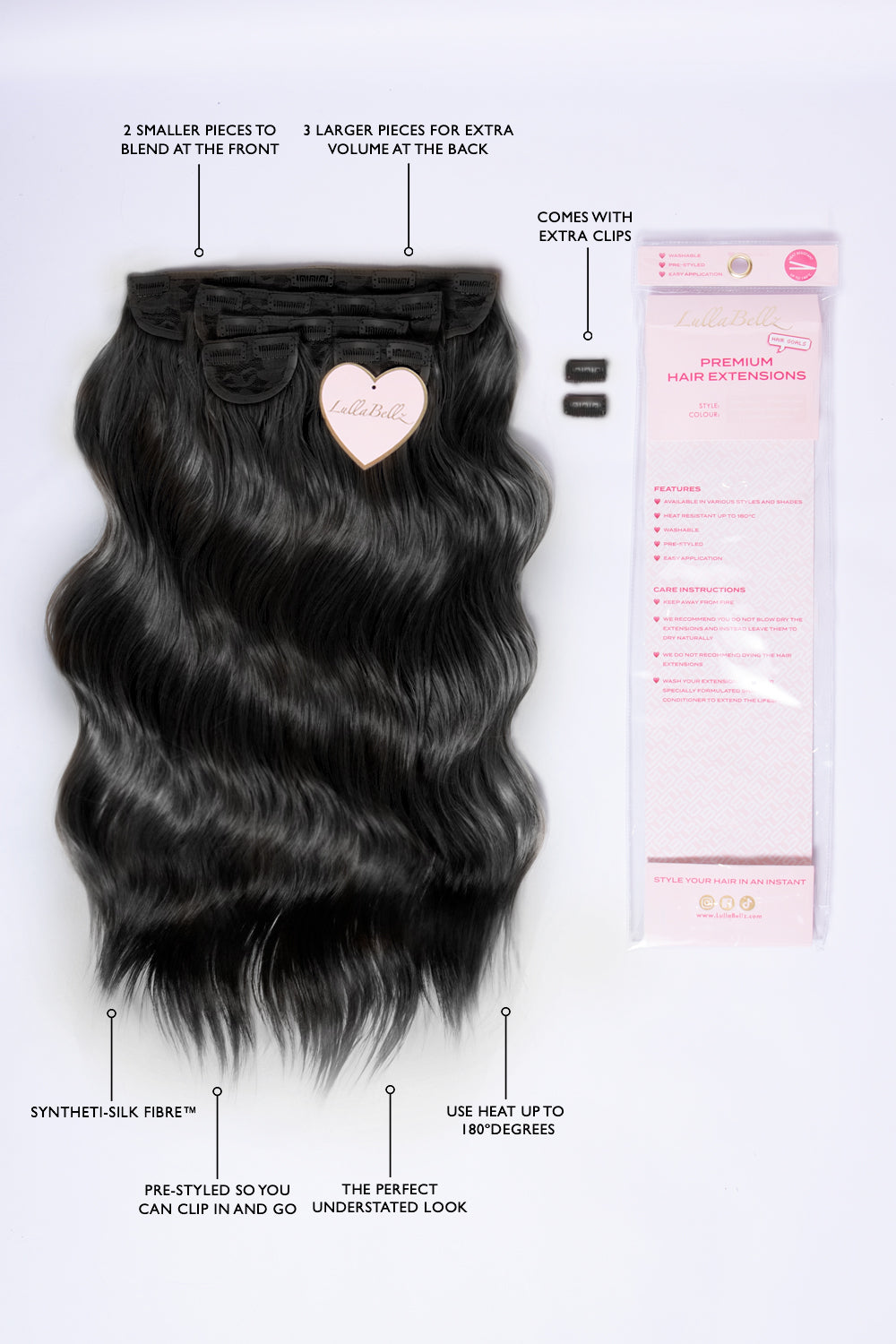 Super Thick 16'' 5 Piece Brushed Out Wave Clip In Hair Extensions
Earn points
Shade Selected:
golden blonde
Product Details
Ready to make waves?
The newest hair-drop on the LullaBellz scene, introducing our highly-anticipated 16'' 5 Piece Brushed Out Waves Clip-in Hair Extensions. Think beach-bound salt water hair with a defined, textured finish and you're totally feeling our vibe.
Effortless S-Curl waves cascade from each weft right down to the mid-lengths, complete with subtle straight ends for the ultimate natural finish and movement. Designed in our ultra-mini length of 16 inches, perfect for captivating volume in finer hair types and ideal for levelling up your hair game for day-to-day wear.
Curated from our best-selling Premium Synthetic fibres, this set comprises of 5 individual pieces; pre-styled and with clips attached for the ultimate convenience, so you can clip-in and make every hair swish count! Available in 30 shades including multi-tonal and highlighted hues for every LullaBabe.
How to apply
Simply pop open the clips on each weft, slide them into your natural hair and snap shut to secure. The small silicone bands on each clip ensure that the wefts stay completely secure. Clip the 3 wider pieces in at the back of your hair to add thickness and clip the 2 narrow pieces in at the side to frame your face and provide all over length and volume.

Care instructions:

Wash with Hair Fuel shampoo and conditioner and leave to air dry. Store in a hair extension hanger to avoid tangling. Use a soft bristle brush when brushing/detangling. Heat resistant up to 180 degrees. Our synthetic hair extensions are pre-styled so you can quickly and easily clip in a new style. You can use your hair tools up to 180 degrees to tweak the strands, but the hair extensions aren't suitable to be completely re-styled. We have a great range of styles including straight, curly wavy and more, so you can buy exactly the style you want without re-styling.
Delivery & Returns
DELIVERY:

You can select your delivery method at our checkout, all orders over £40 will qualify for FREE STANDARD delivery.

UK Delivery Options:

UK Standard (2-5 Working Days) - £3.25
UK Next Day (Order before 9pm Mon-Fri) - £5.95
UK Next Day Guaranteed Delivery By 1pm (Order before 6pm Mon-Fri) - £6.95

EU Zone 1 (5-10 Working Days) - £6.95
EU Zone 2 (5-10 Working Days) - £9.95

Rest of World Tracked (5-10 Working Days) - £12.95

Check out our Delivery Policy for more details and a full breakdown of EU zone countries.

RETURNS:

We do not offer exchanges; however, items can be returned to LullaBellz within 30 days for a refund with the exception of our Hair Care Products.
LullaBellz Hair Care products are non-returnable due to hygiene reasons, this includes our Shampoo & Conditioner, Slick & Fix Styling Gel & Slick Back Down Baby Hair Styler.

Check out our Returns Policy for more details.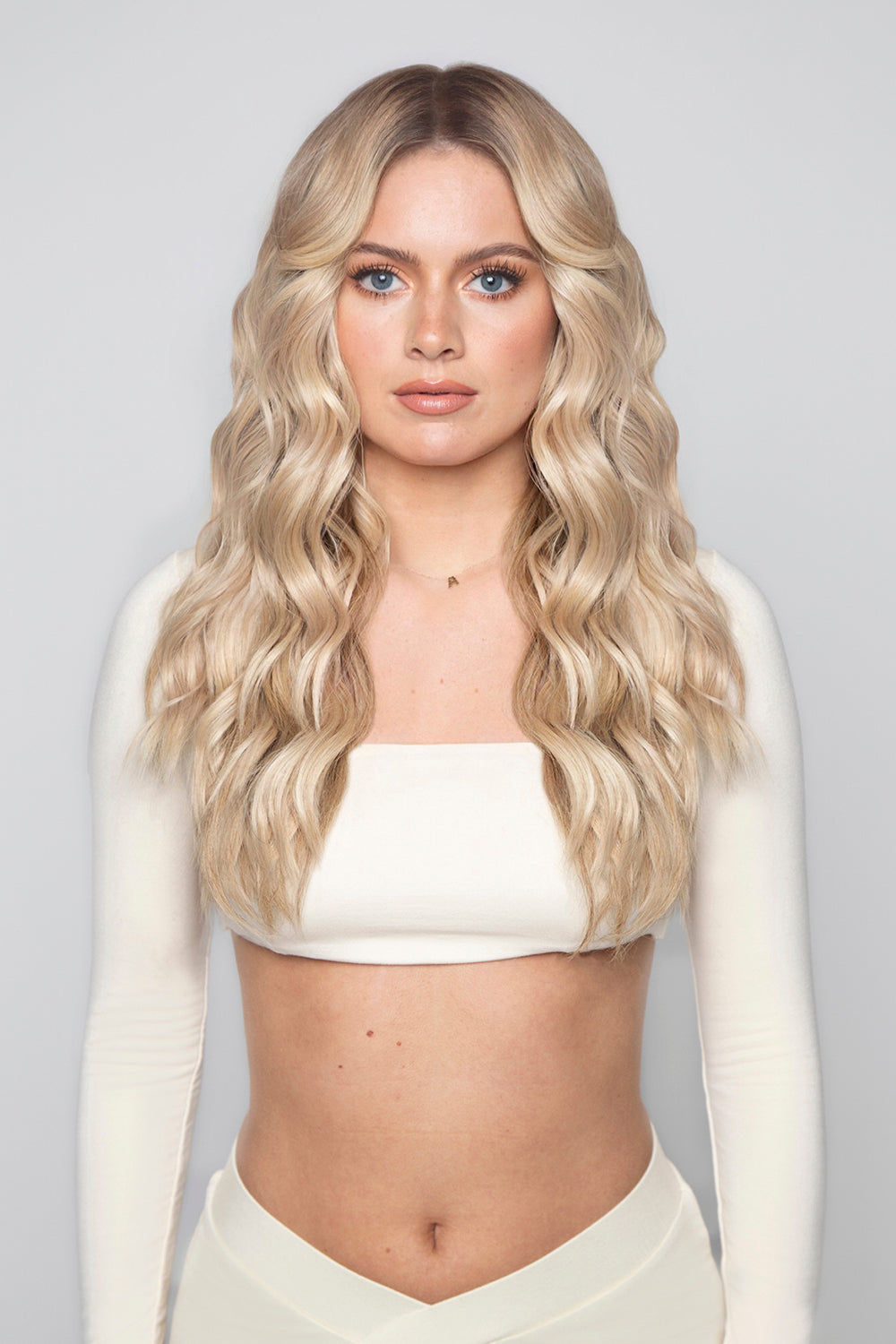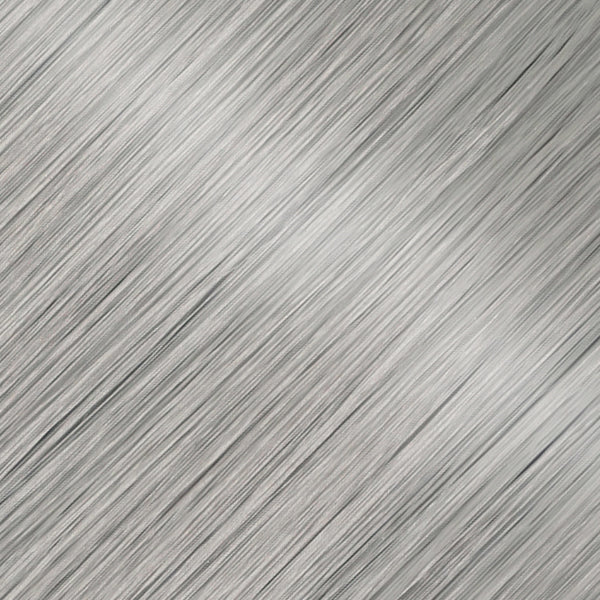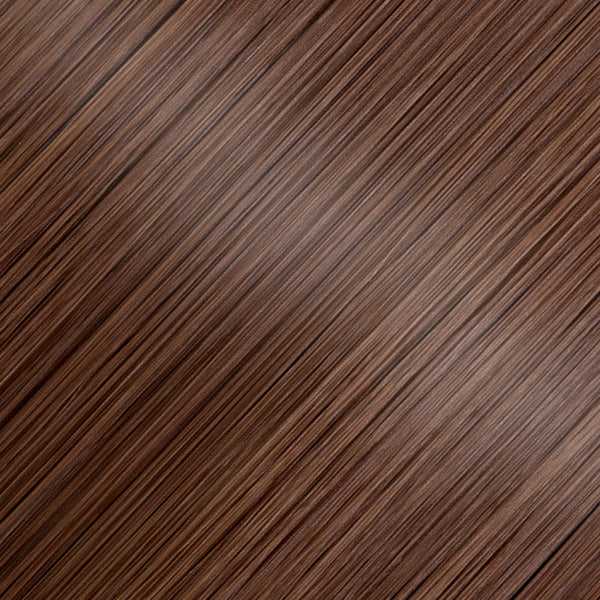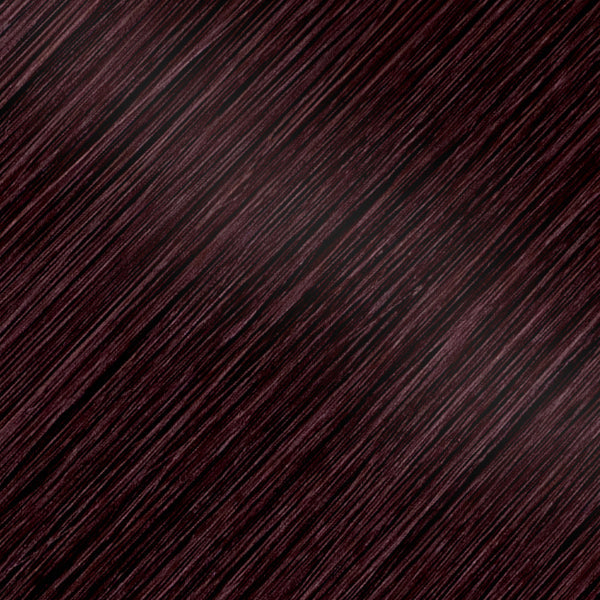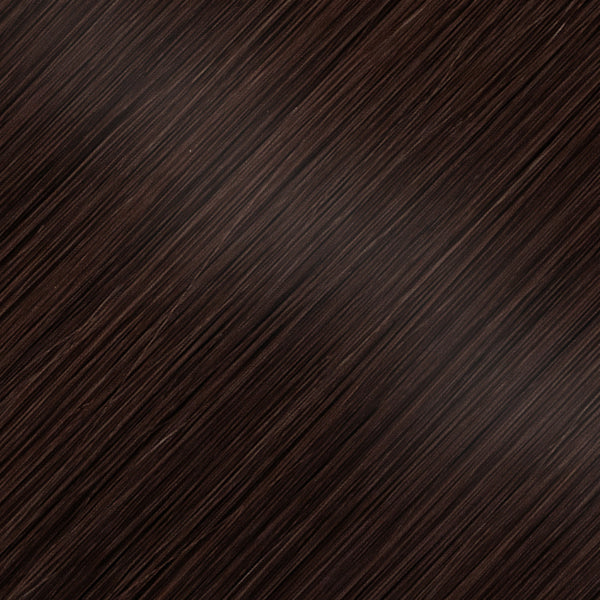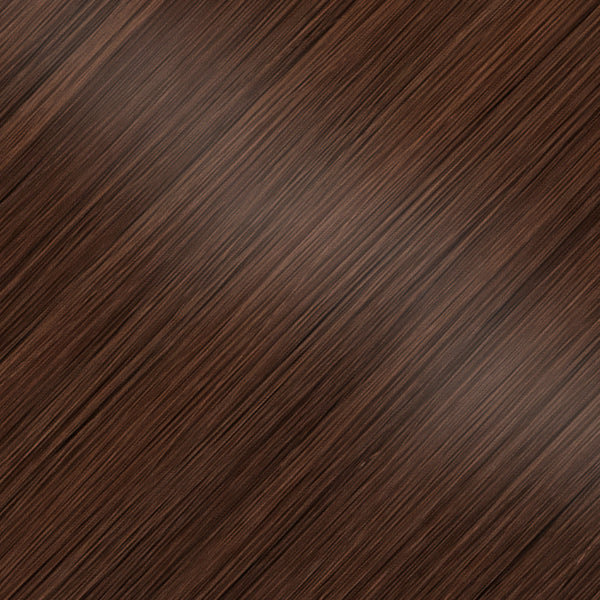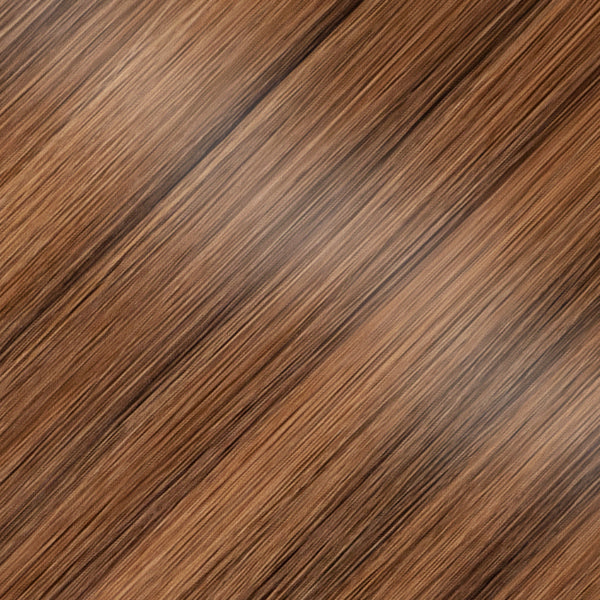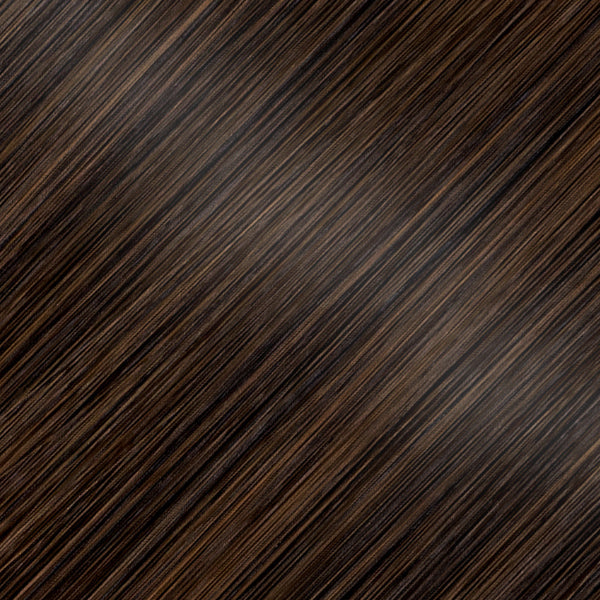 Customer Reviews
Perfection
I can't begin to tell you how absolutely insane these hair extensions are 😍 so thick and the colour couldn't be more of a match! I'm so happy 😁 such good quality for so little price….I probably shouldn't say this but I wouldn't hesitate to pay triple 🤪 thank you lullabellz for regaining my confidence ☺️ Perfection 💕
Brushed out wave
Absolutely fabulous love these extensions
Luv it
have thin hair and just wanted thickness more than length and also not one to be wearing everyday but I have to say the colour match is really good. I am always sceptical about buying online but the hair is a lovely match I suppose having highlights does help with blending. I now where these for various different styles almost every day. I especially like popping these in for a messy bun as a it's very little effort and the clips are all hidden. Very reasonably priced so cannot go wrong. I will venture into the human hair at some point but the customer service and general quality of these means lullabellz has gained this customer for life. Thank you
Erm, wow.
Rooted blonde 16" brushed out wave
I have shoulder length hair - my hair is really multitonal and was worried that it wouldn't match well. I didn't want a fake look, i wanted them to look natural and I think they looks great and blend so well! I may trim them a bit as they feel super long but so so happy.
Smell a bit plastic-y but I'm sure that will go after a while. The hair quality is superb, and what a bargain!!